Is the Era of Oil and Gas Megaprojects Over?
|
Wednesday, February 01, 2017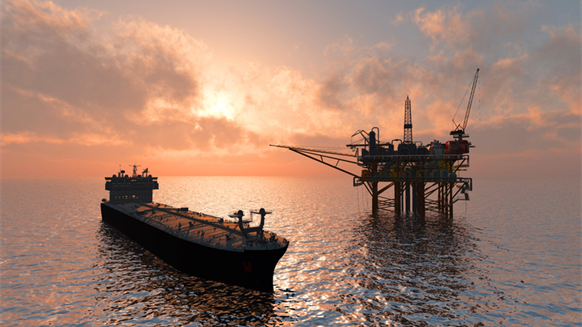 To survive the lower-for-longer price market, oil and gas companies need to rethink their strategies for major offshore projects.
AspenTech's survey of 161 organizations last year found that 50 percent of the capital planning and estimating groups are dissatisfied with current practices.
"Most of these organizations still use Excel, even for very large and complex projects, and a startlingly high percent use manual data handover from department to department," Beck stated.
The rapid capital projects business evolution, due to macro-economic pressure, will force much more agile reaction times, and those companies that change quickly will be the winners.
"Most executives in the EPC industry and their clients know that the current downturn in capital projects workload is a critical time to drive innovative business processes, but they are frustrated at resistance in estimating leadership. This has some urgency, because the window to invest in change is already beginning to show signs of narrowing," Beck said.
"The back end of the detailed engineering process has been updated through automated technologies, but the front-end engineering design (FEED) process has not gotten as much attention in terms of improvements," Beck said.
"The question is whether executives will have the courage and leadership to force bid leaders, estimating leaders, and FEED engineering leaders to think laterally and apply new approaches. With fully proven solutions available today, organizations have the opportunity to reduce or eliminate dependency on spreadsheets, increase the electronic transfer of engineering data between engineering disciplines and estimating, standardize estimating methods between estimating groups in a company and between individual estimators and more," Beck said.
Knowledge capture in software is going to be increasingly crucial in 2017 as is transparency between client and contractor, Beck noted, adding that model-based estimating offers a competitive advantage. Model-based estimating will become critical as waves of experienced senior estimators retire and EPC firms face tremendous pressure produce accurate and precise capital equipment estimates.
Organizations need to implement an advanced model-based estimating system to achieve the efficiency, agility, speed and accuracy required to successfully capture a company's unique proprietary costing basis and project cost history to ensure a competitive advantage, Beck said.
AspenTech also expects to see fast conceptual design in oil and gas during 2017. The upstream companies that AspenTech is working with have become extremely serious about capturing prior designs and templates, and mixing and matching best available project examples in an effort to speedup time to first oil and to reduce overall capital budgets and risk.
"We are seeing more and more organizations move from talking about modular and template-based design to putting these concepts into action," Beck commented. "Companies that get ahead of this curve will have a cost and profit advantage in this challenging environment. Integrated and model based software systems will play a key role in enabling organizations to take leadership positions in this area."
One strategy oil and gas companies should pursue is to actually own the engineering data for a project, and to have real-time, 24/7 access to that data, rather than project updates at milestones, Amish Sabharwal, EVP Americas at AVEVA, told Rigzone.
"It's all about visibility for the project in terms of cost and schedule," Sabharwal said. "Today, the process is very manual-based on contractual agreements between the EPC and the owner. This prevents visibility, making it difficult to foresee scheduled delays or cost overruns until it's too late. As a result, oil and gas projects tend to get over-budget and over-schedule."
This type of contract has been used by oil and gas owner/operators and the EPC community because, for such a long time, owners/operators were just held over the barrels by the EPC community. But project owners are getting smarter now, and EPCs are scrambling for the little work that is available. With this new philosophy, oil and gas companies can easily be fired if operators own their engineering content, Sabharwal said.
Houston EPC offices and owner/operators are starting to get busy, Sabharwal said. Not a lot of projects will be sanctioned right away and it won't be like the heyday.
1
2
View Full Article
Generated by readers, the comments included herein do not reflect the views and opinions of Rigzone. All comments are subject to editorial review. Off-topic, inappropriate or insulting comments will be removed.