BP Plays Long Game with Rockies Assets
|
Monday, January 30, 2017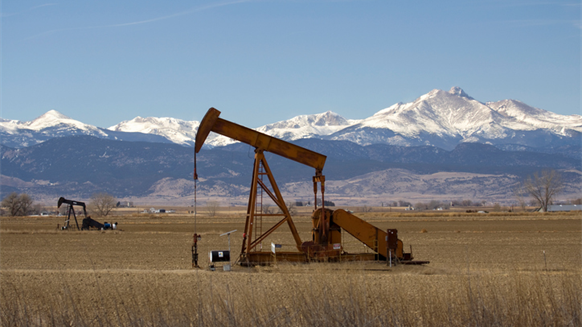 Could BP's decision to move its US onshore headquarters to Denver signal a new wave of Rockies E&P activity?
BP is using techniques it's used globally – and even offshore – and trying to apply them to onshore horizontal development to lower cost and boost productivity across a number of Rockies basins, including oil, Scott said. BP is trying to lower development costs and reduce the environmental footprint of these operations. Minimizing surface impact can go a long way for operator relations with the Bureau of Land Management, Scott said.
"I think it's certainly a viable region," Andrew Slaughter, executive director of the Deloitte Center for Energy Solutions, told Rigzone. "The resource space is huge, and as the [natural gas] market grows, Rockies supply will find markets."
In terms of Rockies oil, the Denver-Julesberg (DJ) Basin is the only area expected to see robust growth this year, Erika Coombs, senior energy analyst with BTU Analytics, told Rigzone. Traditional players like Anadarko Petroleum Corp. and Noble Energy Inc. will continue to deploy capital into the DJ Basin, the core of which is highly economic. The Powder River Basin, once expected to be a major growth area, has some wells that are currently economic, but not enough to significantly growth production without higher prices. The unique properties of the Uinta, a major Rockies oil play, the Uinta, will require higher prices for E&P activity to grow.
Oil and natural gas liquids production should grow in the Niobrara this year, Thomas McNulty, director of Navigant Consulting's transaction advisory services practice, told Rigzone. However, additional midstream capacity is needed to deliver resources to market.
"This is a tight shale play that has been expensive, but the efficiencies that producers have realized make much of the production work out at current prices," McNulty said.
He also believes that federal and state governments will start to argue over regulatory issues, now that President Donald Trump occupies the White House. This change also could impact production decisions.
Sleeper Demand Seen for Natural Gas
Oil prices have dominated headlines in recent years. However, analysts are bullish on natural gas' long-term outlook, thanks not only to domestic power generation and industrial demand, but demand for U.S. liquefied natural gas (LNG) exports and gas pipelines exports to Mexico. According to a May 2016 U.S. Energy Information Administration report, non-Organization for Economic Cooperation and Development countries will account for 76 percent of the growth in gas consumption through 2040. Shale gas, tight gas and coalbed methane will grow in importance not only for U.S. gas supplies, but also for China and Canada.
Global climate change discussions will also boost producer incentive for more exposure to gas. The expansion of the Panama Canal to handle some LNG vessels, and the development of liquid or semi-spot LNG markets, will also enable the LNG market to grow, analysts said.
Demand for U.S. LNG exports is expected to grow as the global LNG market diversifies away from a being relatively small market with long-term, high-volume buyers, Slaughter commented. Buyers have expressed an appetite for supply diversification and commercial term diversification.
Demand for U.S. gas in Mexico already is growing, particularly in northern Mexico, where industry would like more access to U.S. gas. Mexico's focus on offshore oil means it will be some time before the nation develops in indigenous gas resources. Until then, it's easier for Mexico to rely on gas supply from places like the Eagle Ford shale in South Texas and West Texas.
Air emission rules are creating markets for LNG in marine fuel and transportation. For LNG to further saturate the marine market, ships will need to be retrofitted for LNG. At the same time, LNG fueling stations will need to be built in many more ports and places to make it pervasive. Time also will be needed to implement the fueling infrastructure and equip trucks with the right train technology to burn LNG. The risk aversive nature of fleet operators, the price spread between diesel and natural gas prices, and resale value of LNG vehicles, also must be addressed for LNG vehicle demand to grow, Slaughter noted.
International demand for U.S. LNG exports and gas pipeline exports could accelerate in the 2017-2021 timeframe. However, BTU Analytics is concerned about the short-term utilization rate for U.S. LNG and pipeline facilities.
"If you take the nameplate capacity, it's an impressive number of more than 9 billion cubic feet per day (Bcf/d) of LNG exports and more than 8 Bcf/d into the Mexican market," Scott said.
1
2
3
View Full Article
Generated by readers, the comments included herein do not reflect the views and opinions of Rigzone. All comments are subject to editorial review. Off-topic, inappropriate or insulting comments will be removed.