BP Plays Long Game with Rockies Assets
|
Monday, January 30, 2017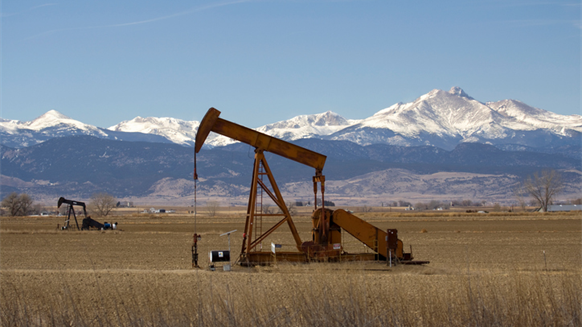 Could BP's decision to move its US onshore headquarters to Denver signal a new wave of Rockies E&P activity?
The main rationale of BP plc's decision to move its U.S. Lower 48 headquarters from Houston to Denver is to be closer to two-thirds of its operated oil and natural gas production and proved reserves in the Rocky Mountain region.
Could BP's decision signal a revival for the Rockies exploration and production (E&P) investment and activity, particularly for natural gas? After a surge of activity from 2005 to 2008, Rockies investment and production started to decline, partly due to competition from Marcellus shale gas production. The long-term bullish outlook for U.S. natural gas at home and abroad could lift gas prices and natural gas E&P in the United States, including the Rockies.
With natural gas comprising about 80 percent of BP's Lower 48 portfolio, the company has not only been very focused on improving efficiency and its cost structure, but using emerging technologies such as multi-lateral drilling and data analytics to maintain a competitive, sustainable, safe business, even at lower commodity prices, BP spokesperson Brett Clanton told Rigzone.
At the same time, the company is participating in the transition to a low-carbon economy. By the end of the decade, BP expects its 60 percent of its portfolio to be natural gas assets, up from the current 50 percent, as new projects come on stream, BP CEO Bob Dudley said in an October 2016 speech. This includes projects in Trinidad & Tobago, Oman, Egypt and the Shah Deniz 2 project in Azerbaijan.
"The scale of energy demand means that the world will continue to need energy from all sources, but the balance of the energy mix needs to change," Dudley stated.
The company is seeking to derive new value from its five Lower 48 business units, including its Green River and San Juan Basin assets, through innovative well design and techniques, BP said in a June 2016 presentation. BP is pursuing not only conventional vertical drilling, but single tight oil and gas horizontal wells, winerack horizontal wells, and both stacked and coplanar multi-lateral horizontal wells.
In 2015, BP drilled at its North – Greater Green River assets its first horizontal well in eight years. In June 2016, the company spud its first multi-lateral well at Green River, and has been aggressively building its drilling inventory there. BP estimates its North – Green River Basin to hold potential resources of 1.4 billion barrels of oil equivalent (Bboe); these resources include reservoirs with dry gas, wet gas, condensate and oil.
BP's San Juan Basin assets are estimated to hold 2.1 Bboe of resource potential. In the Fruitland coal horizon, BP is targeting coalbed methane dry gas. The company is also targeting wet gas in the Mesaverde horizon, gas and oil in the Mancos marine source rock and wet gas in the Dakota marine sands. The company is drilling more and longer laterals, and successfully drilled a tri-lateral well that accessed 14,600 feet of coal.
The company is also an early mover in the San Juan Basin Mancos play, which has tremendous potential, according to BP. It has identified approximately 1,600 horizontal drilling locations, and is evaluating the potential of the play's oil window.
From a regional standpoint, Wood Mackenzie's outlook is calling for natural gas growth outside of the Rockies, Ryan Duman, senior research analyst with the firm's U.S. Lower 48 Upstream Group, told Rigzone in an interview. At the same time, public oil and gas companies have been heavily rewarded by Wall Street for investments in tight oil and liquids assets versus gas due to commodity prices. As a result, many public companies divested their Rockies gas assets or shied away from investment, Duman said.
"But that's not saying it was a bad decision for BP to move their [Lower 48] headquarters there," Duman said. "Nor have Rockies gas assets been completely forgotten. Instead of public companies, smaller, private equity-back firms are investing in the Rockies gas. Potentially, continued delays in northeast U.S. pipeline projects could not only create opportunities for Haynesville shale gas, but possibly the Rockies. "
BP is likely taking a longer-term view versus a short-term view of natural gas, Anthony Scott, partner with BTU Analytics LLS and managing director of analytics, told Rigzone. As gas demand grows, BTU Analytics sees a greater call for Rockies gas in the long-term, but not the short-term outlook. Historically, Rockies natural gas activity has occurred at prices higher than $4 per thousand cubic feet; prices have not consistently been at this level since the 2005-2008 timeframe. Not only did the start of Marcellus shale gas production depress Rockies investment, so did the increase in associated gas coming from the Eagle Ford, Permian, and Oklahoma oil plays, which boosted supply and depressed gas prices.
Private equity continues to express interest in longer-lived shallow decline assets in the Rockies. In the long-term, continued displacement of coal by natural gas in the United States and abroad will likely boost demand for Rockies gas, Scott said.
"But in the next two to three years, it's hard to see that happening unless the horizontal drilling that BP and others are pursuing in the Rockies bear enough fruit to really change development costs," Scott said.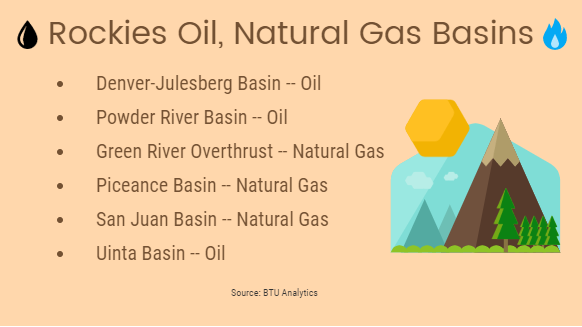 1
2
3
View Full Article
Generated by readers, the comments included herein do not reflect the views and opinions of Rigzone. All comments are subject to editorial review. Off-topic, inappropriate or insulting comments will be removed.