A Day in the Life Of ... Opgal Chief Scientist Ernest Grimberg
|
Friday, January 27, 2017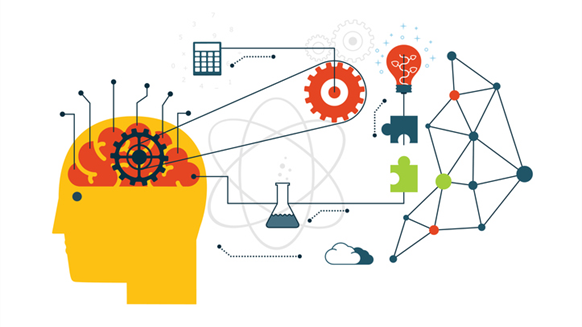 Rigzone digs into the mind of scientist Ernest Grimberg, who helped develop a camera that is able to detect gas leaks.
Ernest Grimberg was born in Romania and at age 15 – with two years of high school studies under his belt – he moved to Israel. At the time, he didn't know how to speak the country's native language of Hebrew nor did he know how to read, write or speak English.
Now, more than a half-century later, Grimberg, 68, is an accomplished scientist and researcher involved in video and signal processing. His experience as a young teen in a new country instilled in him early the work ethic and perseverance necessary for a successful career as an adult.
"In Israel, the Old Testament was studied, which served to be quite difficult because it's not regular Hebrew language," Grimberg told Rigzone as he recalled his experience. "Coming to Israel not being able to read or write, I figured I should have some meaning to be able to overcome this challenge."
So Grimberg took some initiative. He visited a church in Jerusalem and asked for the Old Testament and the New Testament written in English.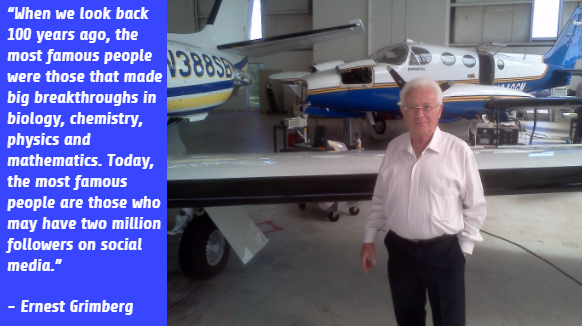 "I read it in English so I would be able to understand what the Hebrew meaning was," he said. "And that's how I was able to pass high school in Israel."
Grimberg went on to earn his bachelor's degree in electrical engineering and physics from The Technion and his master's degree in electrical engineering from Tel Aviv University.
These days, he develops mathematical algorithms that serve as the foundation for products at Opgal Optronics Industries Ltd., a company that manufactures thermal imaging cameras and solutions for several industries. Grimberg joined Opgal in 1999 and serves as the company's chief scientist.
Grimberg made a mark in the oil and gas industry by helping to develop Opgal's OGI fugitive gas leak detection camera, the EyeCGas. The EyeCGas camera was designed specifically for the oil and gas industry to easily detect hydrocarbon gases (greenhouse gases) using a replaceable filter.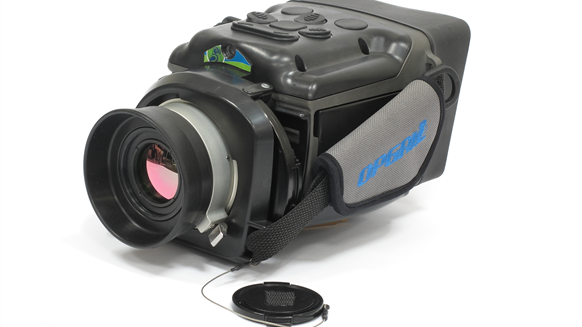 The EyeCGas camera allows users to detect oil and gas leaks.
"I have always been fascinated by turning theoretical science practices into real life applications," Grimberg said.
And he believes the next STEM (science, technology, engineering and math) generation should prioritize their studies over social media fame.
"When we look back 100 years ago, the most famous people were those that made big breakthroughs in biology, chemistry, physics and mathematics. Today, the most famous people are those who may have two million followers on social media. It's not exactly the same," he said. "In the last 20-30 years, the number of students studying STEM subjects was very few. Many young people would like to be on the management side of STEM, trying to get the better life, but not willing to work hard for it. I think the pendulum will probably change some time in the future."
Today's energy environment creates great opportunities for burgeoning professionals, Grimberg added.
"When we look at what happens today, we will be able to see that a lot of green gases are emitted in the atmosphere, which is bad for our life and the temperature on earth, climate change and so on," he said. "These kinds of challenges exist almost everywhere."
Grimberg said clean technology is a way for young people to get involved and help combat this challenge.
But the industry has to stick to the basics.
"More resources than ever before are being invested into business management rather than basic science like physics and mathematics," said Grimberg. "Innovations can and should, of course, act as a significant force in the global business environment. But in my opinion, it will not be the only platform for the oil and gas industry to move successfully forward. Technologies must be combined with other measures such as investment and efficiency programs."
Generated by readers, the comments included herein do not reflect the views and opinions of Rigzone. All comments are subject to editorial review. Off-topic, inappropriate or insulting comments will be removed.