Steve Jobs of Oil Patch Carved Baker Hughes Path to GE Deal
|
Thursday, January 26, 2017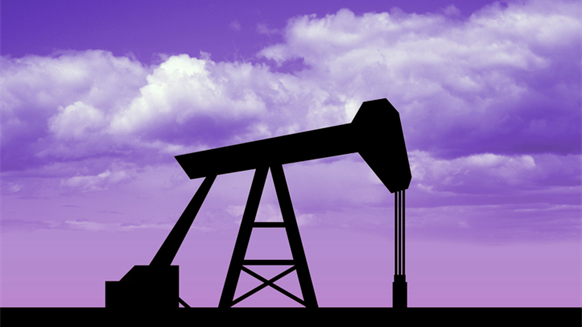 Martin Craighead's knack for innovation helped turn Baker Hughes Inc. into a sort of Apple Inc. for oil services.
(Bloomberg) -- Martin Craighead's knack for innovation helped turn Baker Hughes Inc. into a sort of Apple Inc. for oil services.
Under his tenure as chief executive officer, the company became a coveted asset that rival Halliburton Co. sought to take over in a failed $35 billion deal. And it was technology that led him to favor a partnership with General Electric Co. instead.
Set to become the world's second-largest oil-services provider after merging with GE Oil & Gas, Baker Hughes will get the chance to combine its digital applications with the industrial giant's Internet-of-things platform to integrate oil rigs with customers' software systems in real time. Investors got further insight into Craighead's latest feat on Thursday, as Baker Hughes boosted sales for the first time since the fourth quarter of 2014.
"I was blown away with the complementary benefits from the technology," Craighead, 57, said last month at his first investor day with GE Oil & Gas executives, following a visit to GE's global research center in Niskayuna, New York. "I see an opportunity to create a company that frankly has never existed in this industry."
Steve Jobs Type
A bit of a Steve Jobs type is how Joel Tarver, who was responsible for digital applications at Baker Hughes, remembers the first time he saw Craighead in front of a crowd in 2006. With his close-cropped hair and glasses, and an intensity in his eyes, Craighead rolled out the new "Answers While Drilling" pitch to a company audience -- much like the late Apple co-founder's presentations of iPhones and iPads. It was all about giving customers information at the same time that they were drilling so they didn't have to stop and do the analysis.
"It was just a very Apple-esque launch of the brand," said Tarver, who based one of the apps he developed for Baker Hughes on the Candy Crush smartphone game. "It's just not something the industry was really well known for, to come out and win hearts and minds."
Years later Craighead made a splash at his first ever analyst day as CEO in a suburb outside Houston. He was offering up a new technology that would aim to take down the most iconic symbol of the industry -- the nodding donkey, as the oil pumps that dot fields in Texas are known. Electronic dance music beats accompanied lightning fast graphics on a large movie screen as the new Linear Electromagnetic Actuated Pump, or LEAP, was announced.
Track Record
So far, LEAP has failed to displace the traditional pumps in any significant way. The company announced its first field trial of the new technology and has not discussed it further since then.
Baker Hughes' revenue climbed 2 percent in the fourth quarter from the previous three months, the company said Thursday.
On Thursday before the start of regular trading in New York, Baker Hughes reported a fourth-quarter loss, excluding certain items, of 30 cents per share, worse than the 12 cents expected from analysts. Shares rose 0.6 percent to $64 at 7:41 a.m. in New York.
In the four-plus years that Craighead has run Baker Hughes, the company has surpassed analysts' annual earnings expectations once, according to data compiled by Bloomberg. For 2016, the only time he beat quarterly estimates was in the third quarter.
Melanie Kania, a spokeswoman for Baker Hughes, declined to comment.
Craighead faced a daunting challenge at the start of 2012, taking over from CEO Chad Deaton. A little more than a year before, Deaton spent $5.5 billion to buy fracking service provider BJ Services Co. just before the market for hydraulic fracturing collapsed from a glut of new gear.
1
2
View Full Article
Generated by readers, the comments included herein do not reflect the views and opinions of Rigzone. All comments are subject to editorial review. Off-topic, inappropriate or insulting comments will be removed.
RELATED COMPANIES