Pushing Trump Agenda, Congress Targets Methane Venting and Flaring Rule
by Deon Daugherty
|
Rigzone Staff
|
Wednesday, January 25, 2017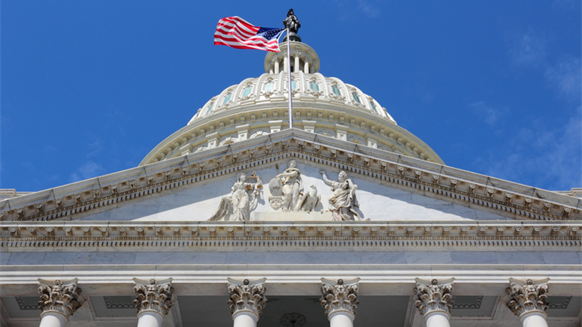 Proceedings to revoke methane rule opposed by oil, gas interests could begin as early as next week, House Majority Leader Kevin McCarthy says.
As President Donald Trump advances his campaign pledge to dismantle the Obama Administration's work on climate change, the oil and gas industry is fixed on reminding the new leader of the free world to rollback certain federal regulations – and Congress stands ready to help.
In a Jan. 25 letter to House Speaker Paul Ryan, R-Wisconsin, the Independent Petroleum Association of America (IPAA) is urging lawmakers to use the Congressional Review Act (CRA) to repeal controversial venting and flaring restrictions on methane emissions. The rule relies on outdated data and will ultimately depress substantial royalty payments to the government, IPAA said. Despite sharing independent producers' concerns and industry insight with the Obama White House, IPAA's position was ignored.
After an appeal to the courts, the Bureau of Land Management's (BLM) methane venting and flaring rule was allowed to go forward, and it went into effect Jan. 17.
A spokesperson for the House Natural Resources Committee and Chairman Rob. Bishop, R-Utah, said the law – "one of the Obama Administration's most egregious abuses of power" will be overturned via Congress.
As early as next week, the House plans to begin the CRA process. House Majority Leader Kevin McCarthy, R-Calif., said in a Wall Street Journal column that Republicans will use the act, which allows a simple majority in both chambers to revoke actions taken within 60 legislative days, to repeal several regulations on energy.
"Perhaps no aspect of America's economy has been as overregulated as energy," McCarthy wrote.
In addition, the land management agency doesn't have the authority to regulate methane emissions. That falls under the jurisdiction of the U.S. Environmental Protection Agency and the Clean Air Act of 1963.
Trump is making strides to change the EPA, too. Agency employees told Reuters Tuesday that the administration ordered the agency to remove from its website the climate change page, which includes data on emissions. In December, Trump nominated Oklahoma Attorney General Scott Pruitt, a leading opponent of Obama's climate change policies, to lead the EPA – an agency he has sued multiple times.
Bishop spokesperson Molly Block said the BLM rule grows more complicated when it interacts with EPA's own methane emissions rule. Both states and industry have said there wasn't adequate time to understand how the regulations overlap.
What's more, while natural gas production has increased by 47 percent since 1990, methane emissions from oil and gas production have declined 21 percent. Methane emissions from the oil and natural gas exploration and production sector account for only 1.83 percent of total U.S. greenhouse gas emissions, Block said.
"The Obama Administration is targeting a tiny segment of the overall greenhouse gas emitters," she said.
In July, Bishop and McCarthy, along with 57 other members of Congress, urged BLM to withdraw the rule and instead focus on pipeline right-of-way permitting delays.
"We are concerned that the BLM has rushed forward to finalize new methane emissions measures as a solution in search of a problem," they said, adding that although BLM has 60 days to process applications, not a single regional office has made that deadline.
"The very act BLM is trying to curb often occurs because of either their broken permitting process of a lack of pipeline capacity that necessitate venting and flaring."
Generated by readers, the comments included herein do not reflect the views and opinions of Rigzone. All comments are subject to editorial review. Off-topic, inappropriate or insulting comments will be removed.
MORE FROM THIS AUTHOR
Deon Daugherty
Senior Editor | Rigzone