State of the Sector: Long Road Ahead for OFS Companies to Rebuild Workforce
by Valerie Jones
|
Rigzone Staff
|
Wednesday, January 25, 2017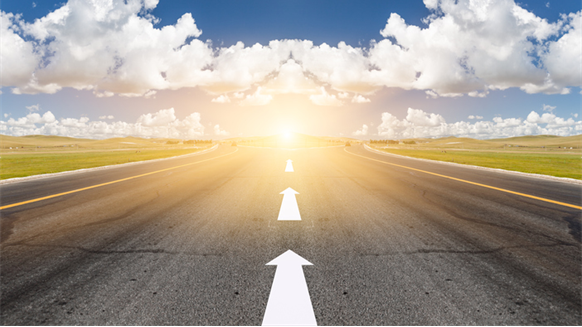 Oilfield services companies will face some challenges in rebuilding their workforce during the industry's recovery.
Editor's Note: This is the third story in a series examining the oilfield services sector for 2017. For yesterday's story, click here.
With the worst of the oil and gas industry downturn in the rearview, companies are starting to focus their energies on E&P (exploration and production) again. But they'll need workers to do that. While supermajors and smaller independents alike have had to trim staff – often times making multiple cuts – the industry has bottomed out and may now need some of the very people they've let go, which could prove challenging for some oilfield services companies.
Study: Laid Off Workers Find Jobs Outside of Oil, Gas
While oilfield services companies like Halliburton are ramping up hiring in hot spots like the Permian, it may not be as easy as simply flipping the switch on hiring for many companies.
Bob Newhouse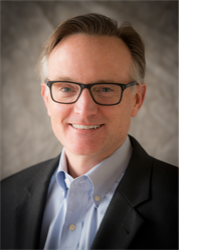 Founder/CEO, Newhouse Consultants
"In some cases, I'm sure the HR recruiting function has been reduced in size as well," Bob Newhouse, CEO of Newhouse Consultants and former vice president of learning and development for Noble Corporation, tells Rigzone. "There may actually need to be some staffing up there to have a more robust talent acquisition process."
Coupled with the fact that many laid off oil and gas workers have found jobs outside of industry – a University of Houston study found that of laid off industry workers who have found new jobs, 65 percent found jobs outside of oil and gas – companies may face challenges securing their workforce.
Additional findings from the study of more than 700 industry professionals reveal that 55 percent of respondents said they are considering leaving the industry over the next 12 months.
Newhouse, a principal in the study, said responses don't necessarily correspond with job search activity as most laid off workers are still sending applications to oil and gas companies.
"It's a little bit of a mixed message, but I think it's fair to say that there's trepidation about the health of the industry," he said. "Those 65 percent that have moved on … are they lost to us? Will they come back? I think that remains to be seen."
North American Labor Shortages
Ramp up of activity has already created its own set of challenges for some oilfield services companies in North America, according to energy analysts at Evercore. In a Jan. 25 note to investors, Evercore's James West said since the increase in activity, oilfield services companies are experiencing a labor squeeze.
Speaking to three separate field professionals, Evercore learned of those challenges, which include almost double staffing lead times by 2Q 2017, relocation of field personnel from international markets to the United States to keep up with domestic activity and companies forced to turn down contracts because of crew shortages.
Despite these labor challenges during the early stages of the industry's recovery, analysts believe robust hiring and training will come from service pricing increases.
"E&Ps will throw enough money at [the North American] labor problem to bring the sector back to equilibrium, sacrificing capital efficiency to hit production targets," West said.
Rehiring During the Recovery
As companies look to rehire, the first step will be to reconnect with laid off workers, said Steve Werner, chair of the management department at the University of Houston's Bauer College of Business.
"Organizations are generally better off rehiring employees they are very familiar with than hiring unknown new employees," Werner told Rigzone. "It's better to reconnect on an individual level than to just put word out that the company is rehiring. The highest-performing workers in the past should be who's focused on first."
That's a practice that seems to be working well for Halliburton.
"Halliburton has ongoing job fairs and hiring events in locations where we are experiencing an increase in drilling activity, such as Colorado, Texas, New Mexico, Oklahoma and Ohio. We're also targeting employees who were most recently impacted by our workforce reductions," company spokesperson Emily Mir told Rigzone.
Mir said Halliburton has had success in offering jobs to previous employees impacted by job cuts. And as far as automation taking away from the need for workers in the field – she said that's not the case.
"Automation has improved our service efficiency and technology for customers, but has not impacted our hiring needs for field employees," she said.
Newhouse shared a similar opinion.
"There's going to be a tighter focus on knowledge workers … anybody who's an engineer, who understands the process deeply … those jobs won't go away. Where we'll see automation pick up is obviously on an oil rig or production facility," he said.
Newhouse said automation will have a fairly minimal impact in the short run, but could change the makeup and size of the workforce in the next five to ten years.
"U.S. land looks to be a happy place for the next six months," he said. "The land drillers are hiring. The rig count has gone up steadily over the past several months … if you look at the rig count curve and you take the downturn out, we're actually back at a rig number that's kind of normalized, so there really should be a pretty robust return to work."
Generated by readers, the comments included herein do not reflect the views and opinions of Rigzone. All comments are subject to editorial review. Off-topic, inappropriate or insulting comments will be removed.