Shale Frackers' Weak Sales Leave Investors Asking What Growth?
|
Wednesday, January 25, 2017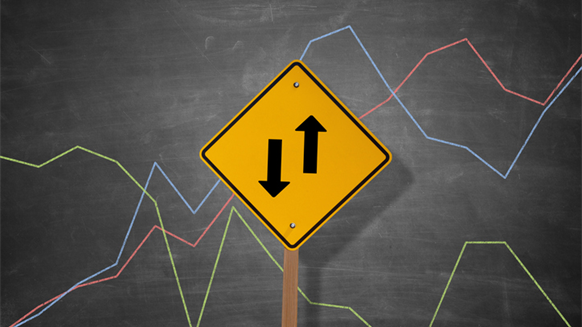 Reporting a profit might not be enough for Baker Hughes, after its two larger rivals failed to impress investors with anemic sales growth.
(Bloomberg) -- Reporting a profit might not be enough Thursday for Baker Hughes Inc., after its two larger rivals failed to impress investors with anemic sales growth.
Schlumberger Ltd.'s adjusted earnings surpassed estimates by a penny, Halliburton Co. earnings were 2 cents a share better than expected. Even Patterson-UTI Energy Inc., the rig contractor and fracking-service provider that's buying rival Seventy Seven Energy Inc. for $1.4 billion, announced preliminary results that also are better than forecasts.
Still, sales for the two largest oil-service companies didn't grow as fast as the increase in North American drilling implied, and shares slid. Schlumberger sank 3.4 percent in the two days after its Jan. 20 earnings release. Halliburton fell 2.9 percent Monday and Patterson-UTI tumbled 4.2 percent.
Investors are dissatisfied with the pace of growth, focusing on sales in North America, the driver of the global oil industry recovery, according to Credit Suisse. Shale explorers are seen increasing spending four times faster than the global average this year. The number of rigs drilling for oil and gas in the U.S. and Canada has more than doubled since May, after the promise of OPEC production cuts helped stabilize oil prices above $50 a barrel.
"Right now the street is fixated on how fast we recover," James Wicklund, an analyst at Credit Suisse in Dallas, said in a phone interview. "So people aren't as concerned about the quality of the recovery as much as the pace of the recovery."
Even in the final three months of last year, the number of oil and gas rigs working in North America grew by 19 percent. Yet Halliburton's revenue in the region rose just 9 percent from the previous quarter, while Schlumberger climbed 4 percent.
"If Halliburton and Schlumberger would have announced revenues in line with the nominal increase of the rig count, everybody would have said, 'Ok, looks like we're on track,'" Wicklund said. "There will definitely be more interest in the breakdown of numbers than there would have been before."
Expectations for stronger frack pricing heading into earnings was pretty high for the two dominant service providers, Colin Davies, an analyst at Bernstein in New York, said in a phone interview. Enthusiasm has since been tempered.
He added in a note to investors: "We are now at cash positive margins for pressure pumping but both companies indicate we are a long way from acceptable – we agree."
Ultimately, the slower sales growth is not a huge, clear indictment against the service providers, Wicklund said.
"It just sows that tiny seed of doubt," he said. "If you're not growing as fast as the nominal rig count, who is? And what does that tell me about the future? The question isn't answered, but it allows the question to be raised."
To contact the reporter on this story: David Wethe in Houston at dwethe@bloomberg.net To contact the editors responsible for this story: David Marino at dmarino4@bloomberg.net Carlos Caminada
Generated by readers, the comments included herein do not reflect the views and opinions of Rigzone. All comments are subject to editorial review. Off-topic, inappropriate or insulting comments will be removed.
RELATED COMPANIES