BLOG: Oil, Gas Pros #TalkTexasOil on Trump Inauguration Day
by Valerie Jones
|
Rigzone Staff
|
Tuesday, January 24, 2017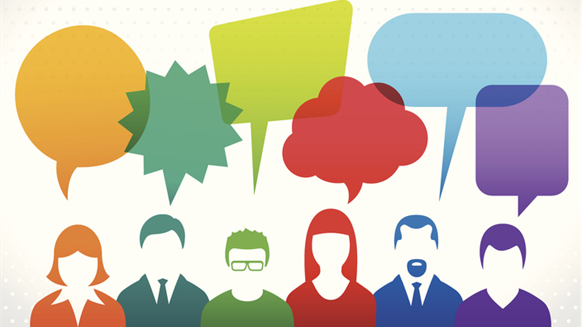 A group of oil and gas experts took to social media to chat live about Texas oil.
What do you do when you have a handful of oil and gas experts who have a lot to say?
You take the conversation to social media.
That's precisely what happened Jan. 20, which just so happened to be the day of Trump's inauguration. The #TalkTexasOil campaign was a discussion about everything from the Permian to the new administration in the White House.
The conversation was broadcast live globally through social media channels including Periscope and Twitter. So with a global audience, why the hashtag Talk Texas Oil?
"A lot of our Texas-based companies operate globally and we wanted to reach out to our industry brothers and sisters," Katherine Stokes, executive director of West Texas Energy Consortium, told Rigzone.
And it's no coincidence they chose to have the conversation on the day of Trump's inaugural address.
"We also wanted to get feedback from other people outside of Texas as to their perception of the transition of power in Washington and what they saw as positives and possible negatives with a new administration," Stokes said.
Rather than talk among ourselves or attend the inauguration, we wanted to educate an international audience, Kimberly Smith, CEO of Development Resources, Inc. who has expertise in investing in Permian oil properties, added.
"We were aware that most eyes would be focused on the inauguration, so we were not planning to distract from the event, but to complement it and bring attention to the change," Smith told Rigzone.
Experts who led the discussion felt social media was the best platform to #TalkTexasOil. As Stokes put it, social media is cost effective, doesn't require a lot of technical setup on sight, reaches millions of people instantly and archives broadcasts for future viewers who may not have watched live.
#TalkTexasOil had participants from the United States, Azerbaijan, London and Paris.
"We believe this is the best way to reach out to people in the industry and even those who would like to be educated about the industry in a forum that is anonymous for the most part and less intimidating if you were sitting at a conference with the same group of experts," Stokes said.
The social conversation garnered some positive and encouraging feedback, said Smith. There are plans to continue the conversations live on social media each month.
Keep the oil conversations going…
Generated by readers, the comments included herein do not reflect the views and opinions of Rigzone. All comments are subject to editorial review. Off-topic, inappropriate or insulting comments will be removed.