State of the Sector: Oil Price, Available Capital Jolts OFS M&A
|
Tuesday, January 24, 2017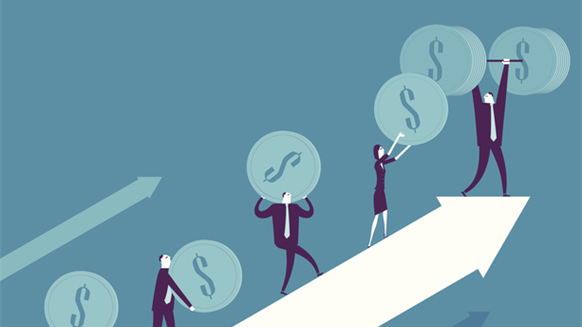 Ten oilfield service deals in the fourth quarter portend a busy 2017 for oilfield services consolidation, mergers and acquisitions, according to a new report by PwC.
Editor's Note: This is the second story in a series examining the oilfield services sector for 2017. For yesterday's story, click here.
During the fourth quarter, oilfield services (OFS) generated 10 mergers and acquisition (M&A) deals worth $29.6 billion – marking the sector's most active period since the end of 2014 unleashed the beginning of the downturn.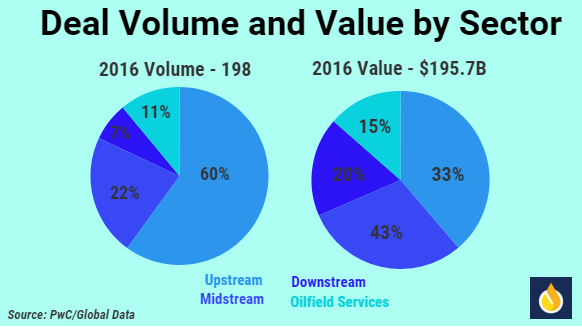 That last quarter of the year showed an increase in M&A throughout the oil and gas business chain, but the signal to the OFS sector was significant, said Doug Meier, U.S. Energy Deals Leader at PwC. The wide gulf between the bid-ask spread for asset valuation had finally started to narrow, and companies looking for scale or trying to fill openings in their portfolios found relief.
Doug Meier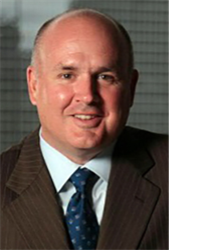 US Energy Deals Leader, PwC
"The lubricant that's driving all of these transactions is the increase in availability of capital out there to acquire these types of assets," Meier said. "And, over the course of the year, the value gap closed and there was a harmonization around what a property or a business is worth. That harmonization helped get some of these deals across the goal line."
Still, relative to other sectors, such as exploration and production (E&P), which generated 34 deals worth $20.2 billion, the reported figures on OFS are small. As Meier noted, PwC cuts off those deals counted at $50 million in the quarterly report.
"I think there's more activity happening out there, but maybe below $50 million and because of the relative size, it doesn't get announced," he said.
And those deals, whether big or small, are likely to continue to be made in 2017.
"We look into 2017 on a much more bullish note than in 2016. We think we're going to continue to see during the first quarter of 2017 that some of these privately held oilfield service companies that are private-equity backed looking at dual path exit mechanisms," Meier said, adding that these smaller, private companies may opt to go public or engage in a trade sale.
The industry left 2016 with more confidence than it left 2015, Meer said, and several factors led to this change of fortunes. Production cuts by OPEC and Russia buoyed oil prices, and Republican victories in Congress and the White House fed industry optimism with hopes of reduced regulations and tax reform.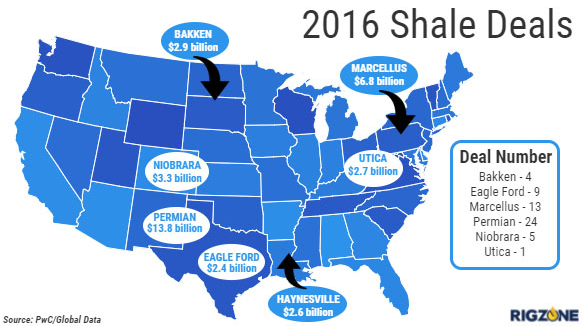 All of this coalesced into a strong fourth quarter across the oil and gas supply chain, PwC's report showed. Year-over-year, upstream deal value surged 107 percent; the biggest deal of the quarter was a midstream transaction in which TransCanada bought Columbia Pipeline Group for $12 billion; and the downstream sector recorded three deals worth $7.2 billion. In much of these deals, the white-hot Permian Basin figured prominently.
"There are finally signs of life in the oil patch," Seenu Akunuri, PwC Energy Valuation Practice Leader, said in the report. "The recovery in commodity prices gave companies a window of opportunity to arbitrage their rising share prices and fund acreage acquisitions, while private companies used the IPO market, and some of the distressed companies were able to emerge from bankruptcy."
Generated by readers, the comments included herein do not reflect the views and opinions of Rigzone. All comments are subject to editorial review. Off-topic, inappropriate or insulting comments will be removed.