BP Production to Grow with Thunder Horse South Expansion
|
Monday, January 23, 2017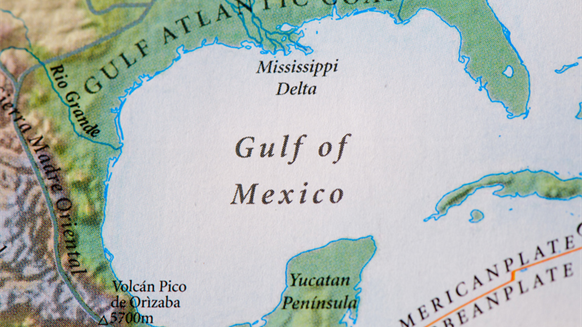 The start of the Thunder Horse South expansion shows that deepwater projects can be executed in a cost-effective way, BP officials say.
BP plc made another step towards its goal of adding 800,000 barrels of new production by 2020 with the start of production in December from the Thunder Horse South Expansion project.
The project is expected to increase production at Thunder Horse, one of the largest Gulf of Mexico fields, by an estimated 50,000 gross barrels of oil equivalent.
The Thunder Horse South Expansion project also started 11 months ahead of schedule and $150 million under budget. These facts demonstrate that deepwater projects can be executed in a cost-effective way "while keeping a relentless focus on safety," Richard Morrison, regional president of BP's Gulf of Mexico business, said in a Jan. 23 press statement.
BP achieved the savings by relying on proven standardized equipment and technology, rather than building customized components. To keep costs down, BP used the same type of equipment from FMC Technologies that had previously been used at Thunder Horse. The vast majority of the subsea equipment, such as the jumpers and manifolds, is exactly the same kind used previously at Thunder Horse.
BP also utilized Technip's remotely operated vehicle simulator and modelling to map out subsea construction, BP spokesperson Jason Ryan told Rigzone.
"Thunder Horse South Expansion – along with our recent approval of the $9 billion Mad Dog Phase 2 platform – demonstrates that the U.S. Gulf of Mexico remains a key part of our global portfolio today and for many years to come," BP Chief Executive Bob Dudley said in the release.
For the expansion project, BP added a new subsea production system roughly two miles to the south of the existing Thunder Horse platform. The system is a collection point for wells connected to the Thunder Hose platform by two 11,000-foot flowlines installed on the seabed late last year.
Last year, BP launched a major water injection project at the Thunder Horse field that will enable BP to recover an additional 65 million barrels of oil equivalent.
BP is operator of Thunder Horse with 75 percent interest. The company developed the Thunder Horse platform with partner Exxon Mobil Corp., which owns 25 percent.
Citing data from the U.S. Energy Information Administration (EIA), Oppenheimer analysts said that increases in Gulf of Mexico and oil shale production growth, coupled with improved well productivity, will boost average U.S. crude production this year to 9 million barrels per day (MMbpd) from 8.9 MMbpd in 2016. According to an Oppenheimer Jan. 23 research note, EIA expects average U.S. crude production to grow to 9.3 MMbpd in 2018.
Generated by readers, the comments included herein do not reflect the views and opinions of Rigzone. All comments are subject to editorial review. Off-topic, inappropriate or insulting comments will be removed.