State of the Sector: Oilfield Services' Struggle May Persist In 2017
by Deon Daugherty
|
Rigzone Staff
|
Monday, January 23, 2017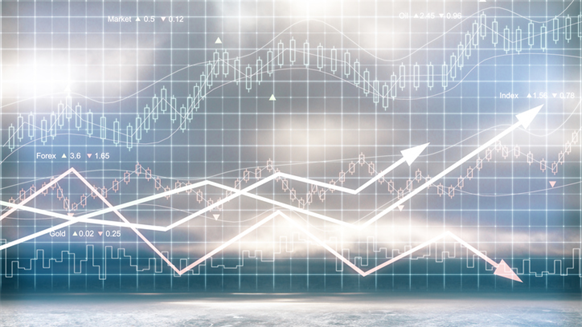 Despite oil prices nestled in the $50s for the last few weeks, it's not enough to stop the cratering of the oilfield services sector this year, some analysts forecast.
Editor's Note: This is the first in a series of stories examining the oilfield services outlook for 2017.
Lingering weakness in customer demand, overcapacity and a high net burden continue to punish the oilfield service (OFS) sector. Consequently, OFS will lag behind their upstream clients by at least one year, according to a Moody's Investors Service research.
Despite an increase in the rig count, it remains 65 percent lower than late 2014, said Sajjad Alam, assistant vice president for corporate finance at Moody's. That won't be enough to resuscitate the sector by the end of the year.
"'Weak customer demand' is relative," Alam said. "Everything was under 20 feet of water, and although things are under five or 10 feet underwater now, they are still under water."
The length of the downturn – by some accounts, now in its third year – took a toll throughout the industry.
Sajjad Alam
Assistant Vice President for Corporate Finance, Moody's Investors Service
"Perhaps nobody could have predicted the severity of the most recent down cycle in terms of its depth and duration, as depressed commodity prices an impromptu overhaul of the entire [oil and gas] market," said James West, senior managing director for oilfield services, equipment and drilling, at Evercore ISI.
The result? A "profoundly deleterious impact" to oilfield services, equipment and drilling companies, he explained.
But where Moody's expects another tough year for OFS, West and others are painting a rosier picture.
Analysts at Evercore project global exploration and production (E&P) capital spending (CAPEX) this year will increase by 2 percent, providing an assist to OFS. And at Barclays, the ratings service is predicting global CAPEX of 7 percent and investor sentiment favoring the troubled sector.
"We believe 2017 will mark the first year of a robust and sustained upcycle for the oilfield service space as domestic constraints to production limit U.S. growth and the decline takes its toll internationally," analysts at Evercore said at the end of 2016.
Equipment and proppant delays on the OFS side will neutralize North America's idle capacity, shifting economic rent firmly back to service companies after almost five years with no pricing power, Barclays said.
This trend will be evident in the rig count, the analysts said. The investment bank now forecasts an average of about 730 rigs in 2017, approaching 875 rigs by year-end. That's based on oil prices of $50 per barrel.
But Moody's said that although service companies' margins will be up in the fourth quarter 2016 when the rig count began its ascent, at $50 oil, they will only be growing to a breakeven level.
In short, the decline from oil above $100 per barrel plunging to $26 was unforgiving.
1
2
3
View Full Article
Generated by readers, the comments included herein do not reflect the views and opinions of Rigzone. All comments are subject to editorial review. Off-topic, inappropriate or insulting comments will be removed.