McKinsey: MARPOL Annex VI a 'Huge Factor' for Refiners
by Matthew V. Veazey
|
Rigzone Staff
|
Monday, January 23, 2017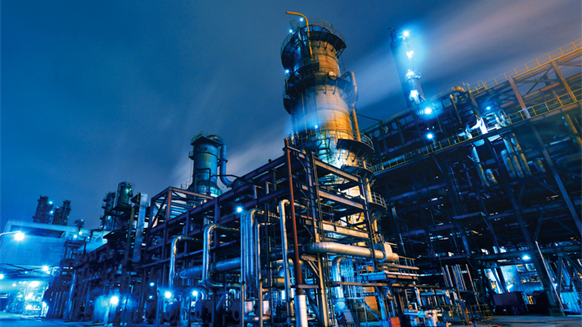 McKinsey Energy Insights analyst discusses refining outlook to 2020 and beyond with Rigzone.
Global refining will move toward lower utilization and margins until 2020 as capacity growth exceeds demand, particularly in Europe, according to a recent McKinsey Energy Insights (MEI) report.
"The fall in utilization will vary by region, with Europe likely to be hit the hardest – as much as a seven-percent drop in utilization in our reference high demand case – and falling to a mix of cracking and visbreaking configurations at breakeven," Cherry Ding, senior analyst with MEI, told Rigzone. "Asian and North American demand will see less of an impact, with utilization falling between 4 and 5 percent."
Regions with more advantaged access to crude oil, higher regional demand and/or greater refining complexity are in a more favorable position in terms of weathering the lower-utilization environment, Ding added.
MEI, which unveiled the prediction in its most recent Global Downstream Outlook, attributes lower utilization to 2020 to various shifts driving uncertainty in the global refining market. The data and analytics specialist contends the drivers include:
lower crude oil prices
a subsequent rise in global product demand the fuel/oil balance
the ongoing diesel vehicle emissions scandal
an International Maritime Organization (IMO) cap on sulfur in bunker fuel by 2020
After 2020, Asia should remain the world's top light products consumer and diesel should post the greatest increase in demand among refined products, predicted MEI. However, the firm cautioned that such a scenario hinges on vehicle improvements, fuel substitutions and diesel emission regulations.
A "huge factor" that will affect demand growth will be the IMO sulfur cap, the most recent addition to the United Nations agency's marine pollution (MARPOL) regulations, said Ding. Read on for her insights about what the stricter MARPOL "Annex VI" mandates will mean for refiners.
Rigzone: Please briefly outline what the MARPOL changes are and why they will affect refineries? Also, in general, are any types of refineries more sensitive to these regulations than others?
Ding: MARPOL refers to the International Maritime Organization's International Convention for the Prevention of Pollution from Ships. In October, the IMO committee set a deadline of 2020 for the global implementation of the MARPOL Annex VI regulations which restrict sulfur emissions from marine bunker outside of sulfur emission control areas to 0.5 percent. This will significantly raise compliance costs for the shipping industry and will impact global demand for high sulfur fuel oil in marine bunker (approximately three percent of global oil product demand).
The fall in demand for high sulfur fuel oil (approximately 3 million barrels per day by 2021) will widen the product light/heavy differential (or the price differential between light products and high sulfur fuel oil) and result in higher refining margins for refiners who have invested in high conversion refineries, which are able to upgrade high sulfur fuel oil into marine gasoil.
Rigzone: Please elaborate on the link between greater distillate demand and MARPOL regs. Also, how does the adoption of LNG as a marine fuel influence this?
Ding: To comply with MARPOL Annex VI regulations, shippers will need to either use lower sulfur distillate fuel (marine gasoil), install scrubbers or use fuel alternatives such as LNG. The first few years post-MARPOL will likely see most of the low sulphur bunker demand met by marine gasoil. We expect scrubber installations in new ships and retrofits of existing ships to take off more gradually. LNG will likely take longer to penetrate due to a lack of infrastructure and of harmonized standards regulating its use.
1
2
View Full Article
Generated by readers, the comments included herein do not reflect the views and opinions of Rigzone. All comments are subject to editorial review. Off-topic, inappropriate or insulting comments will be removed.