BLOG: Station Houston Offers Meeting Ground to Entrepreneurs, Industries
|
Friday, January 20, 2017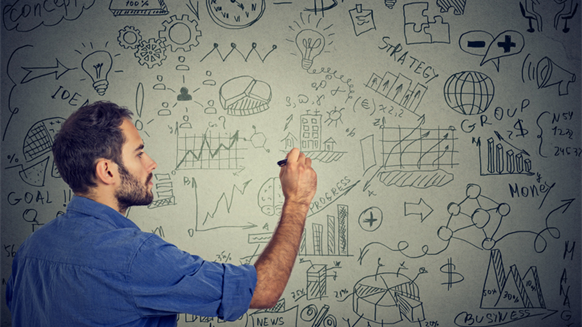 Station Houston brings together digital software entrepreneurs with Houston-based companies to solve their business challenges.
Given the impact that emerging technologies could have on the oil and gas industry, it's great to see an organization in Houston that brings together major oil and gas firms with technology entrepreneurs.
Launched in March 2016, Station Houston Inc. seeks to bridge the gap between digital software start-ups seeking market for their products, and companies with Houston offices such as Chevron Corp. and Royal Dutch Shell plc who are seeking the tools they need to solve their exploration and production problems.
Karen Boman
Senior Editor, Rigzone
Many digital software start-ups have faced challenges in getting the right access and support to build these companies in Houston, John S. Reale Jr., managing director of Station Houston, told me in a recent interview.
Citing information from the Ewing Marion Kauffman Foundation – which seeks to advance entrepreneurship in U.S. cities – Reale noted that the Houston Greater Metro Area, over the past 20 years, has fallen out of the top 20 U.S. cities in terms of technology start-up density. Reale also quoted a 2016 report from the National Venture Capital Association, which ranked Houston in 31st place in terms of total venture investment with $116 million. Houston ranked behind Portland, Ore., Baltimore, Md., and most cities in Connecticut – not a very impressive showing for a city the size and stature of Houston, Reale stated.
Station Houston has a lot of entrepreneurs offering technologies that involve artificial intelligence to upstream, midstream and downstream oil and gas companies.
"We launched Station Houston with the idea of validating the thesis that if we started [the organization], would entrepreneurs and mentors come? And would entrepreneurs see the value of the network and stay?" Reale said.
So far, the results have been promising. The station sold out its seating capacity in its first month of operation.
The challenge for Houston's oil and gas community at large is identifying emerging technologies that aren't developed in-house by their own research and development teams. Traditionally, it's also been difficult for new technologies to be selected and approved through oil and gas company processes, Reale said.
"I think a lot of the large companies would agree that they're not always the most efficient organizations to commercialize a new technology or get outside existing roadmaps to introduce different ways of thinking about a problem set," Reale said.
Many company officials spend time on planes looking for new technologies. Providing a central hub in Houston enables companies to find new technologies more efficiently.
"We hear sometimes how the industry is slow to adopt," said Reale. "What we've seen in other U.S. cities that have built these center of gravities for their technology communities is that it's activated the community at large. It won't change the legal processes through which oil and gas companies selected technologies, but it can help companies communicate to entrepreneurs and innovators the problems they're looking to solve."
With innovative technology expected to play a critical role in the oil and gas industry's future, it makes sense to create new spaces for oil and gas companies and technology start-ups to connect. In my opinion, not only is technological innovation required for the oil and gas industry to be more efficient and safer at low commodity prices, but new avenues through which new technologies are introduced to major oil and gas companies are needed. I look forward to hearing more about this new organization and their future successes.
Generated by readers, the comments included herein do not reflect the views and opinions of Rigzone. All comments are subject to editorial review. Off-topic, inappropriate or insulting comments will be removed.