Op-Ed: Even Trump's Hands Can't Shape All of Oil, Gas' Issues
by Deon Daugherty
|
Rigzone Staff
|
Friday, January 20, 2017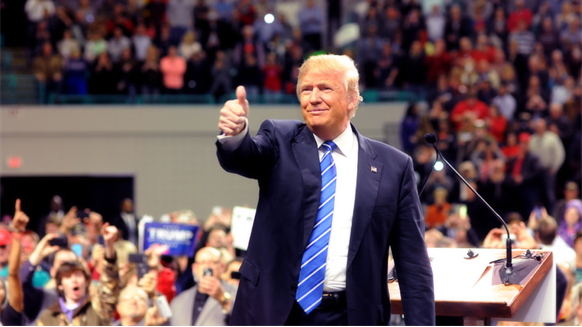 President Donald Trump made a lot of campaign promises about a new oil and gas renaissance in the US, but there remain factors well beyond his control that impact commodity-based economies.
As Donald Trump ascended Jan. 20 to take the oath of office as the 45th President of the United States, he carried with him the wariness of the world.
With the inauguration at his back, Trump has yet to offer concrete details on energy policy. Indeed, even the Cabinet posts governing all facets of policy remain empty. During the campaign he pledged to rescind all of President Barack Obama's "job destroying" executive actions – but which ones exactly remain a mystery. He said he would "declare American energy dominance," but again, that's verges into rhetoric, not action. Trump vowed to "encourage" the use of natural gas, an action most politicians would claim.
Paul McConnell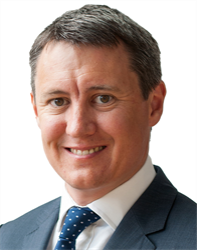 Research Director, Wood Mackenzie
And so, an unpredictable presidential campaign shifts into an uncertain administration.
Paul McConnell, research director at Wood Mackenzie (WoodMac), noted several oil and gas opportunities based on Trump's pledge to undo Obama's executive actions on regulations, as well as the expected approval of the Keystone XL pipeline. However, McConnell added, the new president's agenda is somewhat contradictory, and his ability to maneuver may be limited.
"A more favourable upstream environment could see reduced fiscal take," McConnell said, adding that could include Gulf of Mexico royalty rates.
Financial markets would be expected to react positively to the Trump victory, forecasting a boost in spending and a cut on taxes.
"The latter is classic Republican supply-side economics, but Congress may not be tolerant of a ballooning deficit once increased spending is taken into account," McConnell explained.
What's more, he said, it remains unclear if Trump's infrastructure investment plans would lead to a boost in economic growth. For the moment, WoodMac won't be changing its short-term economic outlook for the United States.
McConnell said that while much remains unknown, clarity should emerge with the Senate confirmation of the new Cabinet. However, some key ideas floated during the campaign have been batted down.
"Twitter-based diplomacy is an astonishing reality," he said. "A fluid uncertainty may well turn out to be the tenor of Trump's time in office."
Analysts at Tudor, Pickering, Holt & Co. (TPH) noted Jan. 20 that although energy company transactions have ignited with billions of dollars' worth of assets changing hands during the first weeks of the new year, institutional investors remain circumspect.
"What gives?" TPH posed. "Nagging uncertainty over Washington actions – both Trump executive actions and GOP legislative agenda – the Fed, OPEC and optically stretched valuation."
Indeed, analysts believe the industry response to Trump will largely be positive, but not necessarily game-changing.
1
2
View Full Article
Generated by readers, the comments included herein do not reflect the views and opinions of Rigzone. All comments are subject to editorial review. Off-topic, inappropriate or insulting comments will be removed.