Scottish Government Reveals New Subsea Engineering Action Plan
by Rigzone Staff
|
Friday, January 20, 2017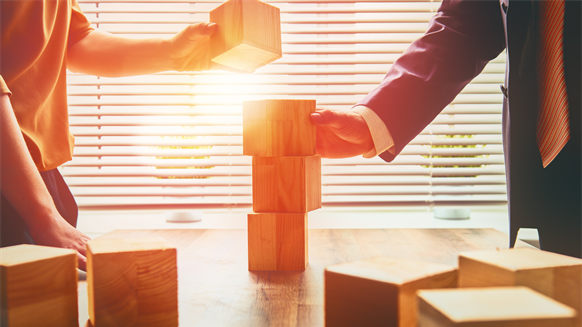 The Scottish government reveals a new Subsea Engineering Action Plan with the aim of capturing a bigger slice of the current $61 billion (GBP 50 billion) global subsea market.
The Scottish government has revealed a new Subsea Engineering Action Plan with the aim of capturing a bigger slice of the current $61 billion (GBP 50 billion) global subsea market.
Increasing business innovation, research and testing infrastructure will be a key factor of the plan's success and will see Scotland's economic development agencies continue to support high levels of subsea related investment in the future, Scottish Enterprise said in a statement.
Scotland already accounts for around 14 percent of the global subsea market, comprising approximately 370 companies generating an estimated turnover of $9.2 billion (GBP 7.5 billion).
"With 2,000 of the 5,000 global subsea wells in the North Sea, Scotland is world-renowned for its skills and expertise in subsea engineering," David Rennie, international sector head for oil and gas at Scottish Enterprise, said.
"Many technologies developed in Scotland have revolutionized the worldwide oil and gas industry. It is this experience and reputation which is the basis for this action plan. We want to build and maintain what we already have, develop new markets and new opportunities, including in other sectors and ensure we have the infrastructure we need to remain a world leader in subsea," he added.
As part of the Action Plan, Scottish Enterprise is supporting Aberdeen-based Enpro Subsea Ltd's investment of $1.8 million (GBP 1.5 million) in a new research and development project with a $928,000 (GBP 755,000) R&D grant. The project aims to help improve production by maximizing economic recovery from existing subsea wells.
"The plan launched today aims for the Scottish supply chain to capture an even larger slice of the global subsea market through this and to see a stronger supply chain, generating even more jobs and economic growth for Scotland and, crucially, to increase the strength and capability of the industry," Scottish Government Minister for Business, Innovation and Energy, Paul Wheelhouse, said.
"I am greatly encouraged by the fact that Scottish Companies such as Enpro Subsea Ltd are already securing very significant value in this sector and I hope that the additional funding announced today further strengthens their prospects in this sector," he added.
Neil Gordon, chief executive of Subsea UK, welcomed the implementation of the Action Plan.
"A stronger supply chain will generate jobs, opportunities and wealth for Scotland as well as securing our world-leading position in subsea," Gordon said.
Generated by readers, the comments included herein do not reflect the views and opinions of Rigzone. All comments are subject to editorial review. Off-topic, inappropriate or insulting comments will be removed.