Seven Enablers for Building the LNG Transport Fuel Market
by Nick Allen
|
Change Agency
|
Tuesday, January 17, 2017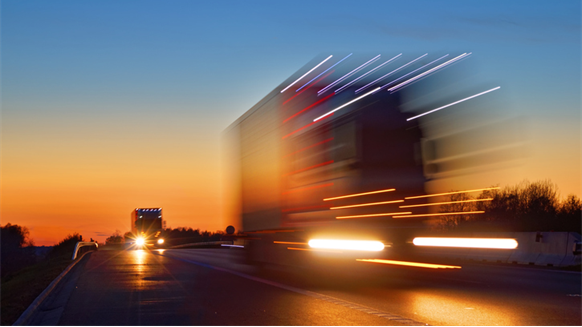 Once crude starts to recover and the price arbitrage with gas starts to open-up again, the fundamentals are there for growth.
This opinion piece presents the opinions of the author.
It does not necessarily reflect the views of Rigzone.
It's a tough time for those focused on developing gas as a new transport fuel, with early market optimism suppressed in the past two years by low crude prices. However, once crude starts to recover and the price arbitrage with gas starts to open-up again, the fundamentals are there for growth. The key question is how to make it happen?
Nick Allen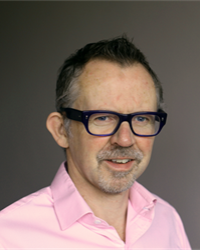 Principal, Change Agency
Background
Despite progress in the efficiency and safety of vehicles, fundamentally the fuel of choice has remained diesel and gasoline, underpinned by a dominance of crude oil. We are now seeing electric vehicles (EV) becoming mainstream and hydrogen fuel cells vehicles (HFCV) moving beyond trial. We are also seeing the re-emergence compressed natural gas (CNG) and liquefied natural gas (LNG) vehicles.
Whatever the technology, the most significant challenge in scaling these solutions lies in establishing the initial supply chain, including the fuel, the vehicles, the supply and refueling infrastructure, and all the associated maintenance requirements.
LNG Vehicle Market
The global medium/heavy duty (MHD) vehicle market is changing rapidly pushed by environmental concerns. Navigant Research estimated that the MHD sector accounts for less than 5 percent of the circa 1.2 billion light, MHD vehicles worldwide, but a far larger proportion of overall fuel consumption because of lower fuel economy and high average mileage. Some 94 percent of these vehicles are either diesel or gasoline.
Many governments have supported a comprehensive strategy to reduce oil dependency in transport, and natural gas has the most near-term opportunity to replace diesel and gasoline.
Navigant Research forecasts that between 2017 and 2035, total MHD vehicle sales globally will rise from 4.8 to 7.3 million. Of the current vehicles, over 1.4 million are natural gas vehicles (NGVs). The largest markets are currently in the Asia-Pacific region and specific countries in Eastern Europe.
With few alternatives for long-haul trucking, sales of LNG heavy-uty trucks are anticipated to grow quickly, doubling from circa 20,000 in 2015 to circa 50,000 in 2025 – driven by China and growth in the United States.
What It Takes to Create the Market
This raises the question: what would it take to change the paradigm and accelerate the creation of new markets for LNG as a heavy-duty transport fuel, and drive greater sales of new vehicles?
Ultimately, because of the inter-related nature of the supply chain, it is a proverbial chicken and egg problem that experience shows requires specific application of seven inter-related enablers/behaviors:
Conditions: Understanding the fundamental market stimulants (i.e., supply chain technology, government mandates/incentives/initiatives) and economic conditions necessary to support the case (i.e., gas/crude price arbitrage, sufficient economic scale to support the supply chain investment). If these fundamentals add up, then there is a case to progress.
Convening: The power to convene sufficient players with a motivation to see the market created – often global original equipment manufacturers (OEMs)/oil and gas companies who can de-risk by collaborating across borders – demonstrates necessary patience when market conditions change in the short term. In China, government supports the aggressive development of the supply chain
Collaboration: Promoting collaboration between players through early engagement and building trust and a shared vision of the end value chain and what success looks like.
Challenges: Ensuring each player understands the technical, financial, commercial and operational challenges of the others and their role in positively or negatively influencing this.
Conceptualization: Conceptualizing the end solution and ensuring that all players in the value chain understand their role in the offer, and ultimately this integrated story needs to be sold to the customers in the value chain.
Commercial Case: With only so much value available in the market, ensuring each player can make a sufficient return to support their investment is critical. Key to this often is engaging with governments on the need for incentives, especially in the early stages.
Conducting: Program management to ensure each player is on track and is aware of, and be confident in the progress of the other players.
Many players have learned the value of bringing in third-party facilitators to help orchestrate their way through early developments, and to drive the seven enablers/behaviors.
The current reality is that the market conditions vary by region, but the low crude oil price is suppressing development opportunities. In Europe Brussels gave a good base for development in 2014, but developments remain slow and there is a push for legislation to make LNG in transport more attractive and to promote demand. In North America, despite the arbitrage depressing developments, players such as Shell continue to focus on developing corridors of LNG fuels stations. If predictions are correct and crude starts to recover late into 2017 (and gas prices remain suppressed), we are likely to again see a surge in developments.
Nick Allen is a partner at Change Agency, specializing in helping clients to revitalize existing businesses and develop new businesses. He began his career in marketing at Procter & Gamble before moving to Shell, where he held several Downstream commercial and strategy roles over 15 years, and then moved to Navigant to set up and run their European Downstream and Strategy oil and gas practices.
Generated by readers, the comments included herein do not reflect the views and opinions of Rigzone. All comments are subject to editorial review. Off-topic, inappropriate or insulting comments will be removed.