Ideal Employer Survey Reveals Midstream's Picks for Top Companies
by Valerie Jones
|
Rigzone Staff
|
Thursday, January 12, 2017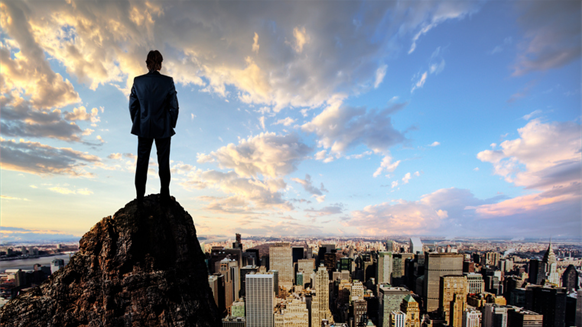 Rigzone's latest survey finds what's most important to midstream professionals and Deloitte's vice chairman John England provides a midstream outlook for 2017.
There's been much to report in the upstream sector of oil and gas because for the past few years, it's experienced both phenomenal highs and shocking lows. While crude oil prices remained depressed for much of 2016, creating an upstream headache, the midstream sector saw some M&A (mergers and acquisitions) activity while some laid off upstream workers were able to find jobs in other sectors of the industry.
Rigzone's Ideal Employer Survey, launched in November 2016, garnered global responses of almost 8,500. From those responses, Rigzone was able to identify the sentiment of midstream workers across the world.
The Ideal Employer Survey showed that – among midstream workers – the top oil and gas companies to work for are Royal Dutch Shell plc, Exxon Mobil Corp. and Chevron Corp., respectively. Rounding out the top five is BP plc (ranked fourth) and Halliburton (ranked fifth).
Survey data also explored what attributes were most important to midstream workers in their ideal employer. "A commitment to health and safety" ranked the highest in importance to midstream workers. This attribute typically ranked first across all sectors and subgroups in the survey. However, "managing business with integrity" ranked a close second at 89 percent importance among midstream workers. This attribute was more important than both competitive salary (88 percent) and a positive organizational culture (88 percent).
Midstream Outlook
From expectations of more U.S. LNG export capacity to a supply and demand equilibrium by early 2017, some positives lie ahead for the oil and gas industry, said John England, vice chairman, U.S. energy and resources leader, for Deloitte.
In his 2017 Outlook on Oil and Gas report, England stated "the midstream segment largely stayed in a holding pattern in 2016 as upstream retrenchment reduced the need for new pipeline investment," creating an environment in which consolidation became a logical response.
John England
Vice Chairman, US Energy & Resources Leader, Deloitte LLP
"Equity values for midstream players suffered with the rest of the industry, especially after a bankruptcy court terminated a long-haul pipeline contract, thus setting off concerns about more widespread contract abrogation or renegotiation."
But with U.S. President-Elect Donald Trump's promises to limit oil and gas regulation and early signs of an industry recovery, it will be interesting to see what opportunities that provides for the midstream sector.
"Broadly, people feel like the regulatory environment may be more constructive going forward," England told Rigzone. "A lot of companies have struggled with regulations around getting pipelines permitted. I think the hope is that some of the regulatory burden at the federal level will be eased."
In 2017, England said he expects pipeline CAPEX (capital expenditures) to decline slightly.
"I think there are some growth opportunities, primarily in the Permian and Marcellus, but the midstream sector largely follows the upstream in terms of its growth, he said. "I don't think we'll see a huge uptick in investment in 2017 on the upstream side and I don't see a big increase on the midstream side either. In fact, midstream investment tends to lag upstream investment … it will be a slow road back for midstream."
Still, England notes a potential upside for midstream – if the industry begins to see a significant amount of upstream growth and there's the right pricing environment.
"Also, bear in mind that some midstream players have some degree of commodity exposure, primarily NGLs (natural gas liquids)," he said. "NGLs follow crude prices somewhat, so if crude prices go up, we'll expect to see NGL prices go up – a potential positive for the midstream sector."
In addition to his outlook, England said he still sees room for more consolidation as companies continue to look for cost efficiency.
"In critical areas and basins, I foresee more room for consolidation of key players."
Generated by readers, the comments included herein do not reflect the views and opinions of Rigzone. All comments are subject to editorial review. Off-topic, inappropriate or insulting comments will be removed.