Supply Chain Partnership Helping PEMEX Manage Payments
|
Thursday, January 12, 2017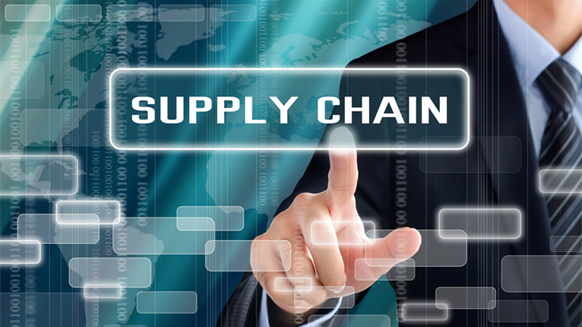 PEMEX copes with declining oil prices by addressing its supply chain issues, an industry observer tells Rigzone.
Petroleos Mexicanos (PEMEX), like many integrated energy companies, has faced declining oil prices and the need to invest to maintain production. To do so in times of declining prices, energy companies have three choices: selling assets, raising funding via debt or equity in the capital markets, or generating funds from working capital, Roland Hartley-Urquhart, Global Head of Origination with Greensill Capital, told Rigzone.
Since late 2015, Greensill has been working with PEMEX to establish a supply chain financing facility to support PEMEX's vendors. Through this program, suppliers can sell their receivables to Greensill for their full value less a small discount charge as soon as the invoices are approved. Greensill then arranges to receive payment from PEMEX in 180 days.
In addition, Greensill also has established a partnership with Nacional Financiera (Nafin), the Mexican government-owned development bank which operates a supply chain finance platform specifically for Mexican suppliers. Pemex suppliers can view their approved invoices on the Nafin platform, and elect to sell those invoices to Greensill for next day payment.
"Pemex chose to pursue all three options to strengthen their business during the downturn. In the case of generating working capital, the lever chosen by Pemex was to lengthen payment terms with vendors from 20 to 180 days," Hartley-Urquhart stated. "This decision put pressure on their key suppliers, which faced longer cash cycles and increased need for additional financing."
PEMEX has successfully extended payment terms with a large percentage of its spending, and continues to use the Greensill program to help suppliers manage their working capital needs. A number of PEMEX suppliers that participated in the PEMEX program are in turn looking to establish programs for their own suppliers.
"This will help improve the management of working capital across the entire supply chain. We think this is an excellent outcome that will ultimately strengthen the energy value chain in Mexico," Hartley-Urquhart said.
Supply chain finance is a valuable tool that can help optimize the provision of working capital and reduce financing costs across the entire supply chain.
"We believe all companies working in the Mexican energy sector should consider using supply chain finance as a means to reduce reliance on bank lending and the capital markets, and to improve return on equity … supply chain finance can strengthen the overall supply chain, allowing all participants to benefit from this alternative source of working capital," Hartley-Urquhart said.
Obviously, higher prices should spur additional investment in the Mexican oil sector, and improve returns.
"That said, we would encourage all companies to manage their working capital to reduce reliance on debt and equity issuance, and thereby reduce financing costs and enhance investment returns," Hartley-Urquhart said.

AUDIO CLIP
Generated by readers, the comments included herein do not reflect the views and opinions of Rigzone. All comments are subject to editorial review. Off-topic, inappropriate or insulting comments will be removed.