What's Next for Mexico's Energy Sector?
by Karen Boman
|
Rigzone Staff
|
Thursday, January 12, 2017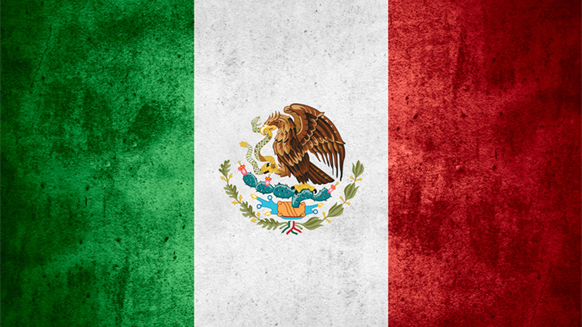 Rigzone examines the possible long-term outlook for Mexico's energy sector.
Mexico's recent deepwater bidding round marked a major milestone for the country in its transformation of its energy sector. However, more work is needed to prepare Mexico and its state energy firm, Petroleos Mexicanos (PEMEX), for competition in the global oil market.
The success of Mexico's Round 1.4 deepwater bidding compared with other Round 1 bids shows that major international oil companies were waiting for the right properties and fields to be bid out, Juan Francisco Torres Landa R., partner with the Mexico City office of law firm Hogan Lovells, told Rigzone. The award of fields to key global industry players in the deepwater round, and PEMEX's farm-out agreement with BHP Billiton, would not have been possible a few years ago.
Both PEMEX and Mexican government officials deemed the deepwater auction process and results as a major success. However, government officials from 2013 to 2015 expressed a "naïve optimism" regarding the production and reserve replacement and short and mid-term impact of upstream reform. It wasn't until last year that officials realized that the upstream auctions will have little effect on production and fiscal revenues during this decade, Adrian Lajous, a fellow with Columbia University's SIPA Center on Global Energy Policy, stated in a Jan. 9 research paper on Mexico's deepwater auctions.
"The compounding impact of low oil prices and falling oil production on public finance and particularly on the financial position of PEMEX has forced the oil industry to limit debt and drastically cut expenditures," Lajous said. "The mid-term consequences of these constraints should not be underestimated."
Despite president-elect Donald Trump's controversial comments on building a wall along the U.S.-Mexico border and tough talk on immigration, Mexico still wants the United States investing in its energy sector, Antonio Garza, U.S. ambassador to Mexico during the George W. Bush Administration and now Counsel in the Mexico City office of the White & Case LLP, told Rigzone.
"The U.S. energy sector is too dynamic," Garza said. "There is far too much strategic expertise and know-how not to want them involved. I think the response of Mexican leadership, the Mexican private sector and the Mexican people would [be that] the U.S. energy sector is best-in-class – of course, they're welcome. Of course, we want them to participate."
However, companies looking to invest in Mexico face some tough economic headwinds. Companies buying long are still preserving cash, Garza explained. From the standpoint of energy, it's just going to take time to see where the energy sector and economy is over the year and early 2018.
"They're still very cautious about major capital expenditures and to the extent that they're going to be doing much with their capital expenditures, I think it's going to be in domestic plays or plays where they're already somewhat vested or have been active before."
Still, U.S. energy companies are the best positioned proximate to this market.
What Could Be Next for Mexico's Energy Sector
The outlook for Mexico's energy sector could be impacted by the 2018 president elections and its regulatory regime.
It's too early to tell what the outcome of Mexico's 2018 presidential elections will be. But the mood in Mexico is that a left-wing presidency is more likely than ever, Duncan Wood, director of the Woodrow Wilson International Center for Scholars, told Rigzone. This shift is due to corruption scandals that have tarnished the image of current Mexican President Enrique Pena Nieto. Energy reform has also been unpopular in Mexico. Wood said he expected energy reform to become even more unpopular with the liberalization of gasoline prices in 2017, which would cause gas prices to rise.
Leftist candidate Andres Manuel Lopez Obrador has consistently opposed energy reform, Wood stated. Manuel believes in taking a more nationalistic approach to the energy sector.
"At the same time, he's a pragmatist and actually understands the basics of the national economy and the need to attract investment," Wood added.
Whoever succeeds Pena Nieto is also unlikely to have the votes in Congress to repeal the constitutional reform. But the new president could slow energy reform momentum by simply cancelling future bidding rounds, and taking steps to create a business climate less friendly for investment. Cancelling existing contracts would be difficult and costly for the Mexican government, as investors are protected by international and bilateral treaties, Wood said.
1
2
View Full Article
Generated by readers, the comments included herein do not reflect the views and opinions of Rigzone. All comments are subject to editorial review. Off-topic, inappropriate or insulting comments will be removed.
RELATED COMPANIES