Education: A Key Ingredient for Expanding Gas Infrastructure
by Matthew V. Veazey
|
Rigzone Staff
|
Thursday, January 12, 2017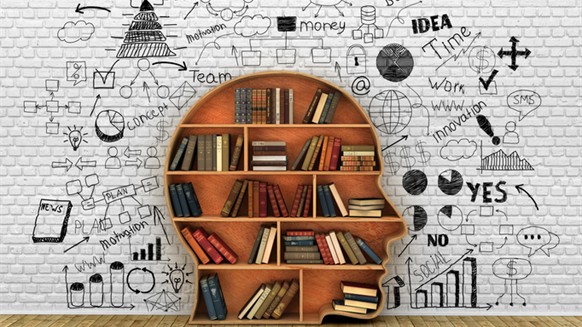 Now may be the right time to build new gas infrastructure, but formidable forces prevent the execution of growth plans.
The prospects are bright for expanding natural gas' role in applications such as providing electricity, fueling automobiles and even powering cruise ships. How quickly and extensively natural gas makes inroads into these and other uses depends in part on the rollout of pipeline and other infrastructure needed to serve customers.
According to Black & Veatch's 2016 Strategic Directions: Natural Gas Industry Report, low natural gas prices are incentivizing relatively resource-poor countries in Asia – namely, China, India and Japan – to expand their natural gas import and distribution infrastructure capacity. The survey Black & Veatch conducted to create the report also found particularly strong expectations of growth until 2020 among local distribution companies and interstate and intrastate pipelines.
Beyond Pipeline Infrastructure
Low natural gas liquids (NGL) prices are also prompting investments in downstream chemical projects.
"When looking at natural gas markets, don't forget the NGL," said John Hritcko, Jr., Houston-based principal with Williams Park Group, LLC and a midstream, pipeline and LNG specialist. "Huge quantities of propane, butane, ethane, etc. are being produced throughout the shale plays."
Hritcko cites Shell's ethane cracker project in Pennsylvania, Enterprise Products' new NGL export terminal in Texas and Sunoco Logistics' Marcus Hook terminal near Philadelphia as examples of NGL-driven infrastructure investments.
"The U.S. is not only awash in natural gas but NGL well," he said. "Domestic feedstock sales are part of it, but exports are also a major play."
According to Black & Veatch, low natural gas prices have also spurred investments in ammonia and fertilizer projects.
"The commercial outlook for ammonia and methanol may limit natural gas consumption," said Michael Goff, technology manager with Black & Veatch's Oil & Gas business. He pointed out the price of ammonia, which is used in products such as fertilizer and plastics, has fallen over the past year and should continue to decrease as production capacity – particularly in the U.S. – has increased and will continue to do so in 2017.
"There are additional projects expected to come online in the next six to 12 months, and capacity has already increased due to a lot of facility upgrades to increase capacity in the past couple of years," Goff explained.
Goff also pointed out that prices for methanol, a widely used chemical feedstock, have decreased slightly.
"If the demand for downstream chemicals from methanol remains strong, there could be increased activity in methanol plant building," he said.
"For investors and project developers seeking to deploy capital in the gas sector, perhaps the best time to invest is now, when capital costs are lower," stated Hoe Wai Cheong, president of Black & Veatch's oil & gas business, in an October press release unveiling the report. "Organizations that wait to consider investment options may lose a competitive advantage that could evaporate in a more demand-driven market."
The need for infrastructure also hinges on technology availability, remarked Nicholas Newman, UK-based energy consultant and journalist. "Once the technology is there, we'll see incremental improvements in transport, shipping, power generation," he said, adding that wider tech availability will help to justify more smaller-scale projects.
Opposing Forces
Cheap natural gas, relatively low capital costs and technology access serve as important drivers for expanding infrastructure, but they may prove inadequate in countering forces such as bureaucracy and public opposition. The experience of pipeline companies in the U.S. Northeast, adjacent to the bounty of natural gas in Appalachia, provides a case in point.
Since the onset of the shale revolution, the U.S. natural gas industry's key achievement with existing infrastructure has been its large-scale shift of flow direction to carry new supplies of natural gas from the Marcellus, Utica and other shale gas plays to industrial demand and export in the South, noted Colette Breshears, natural gas analyst with Genscape.
"We've seen all the large pipes shift from originally sourcing gas from the Gulf and delivering to the high-demand center in the Northeast to sourcing in the Northeast and flowing down to the Gulf," Breshears explained. "Gas has never been cheaper in the Northeast, to the point that it has incentivized a previously unseen amount of infrastructure build to accommodate both the massive supply and growing demand in the form of local distribution companies and power generation."
Although the incentive has been there to build new gas infrastructure in the Northeast, the industry's ability to actually execute such projects has been limited, Breshears pointed out.
"The industry's most pressing infrastructure need, as demonstrated by the focus of new projects, is to export gas from the constrained area in the Northeast," she said. "Relieving the bottlenecks in gas transport – whether it be through adding pipeline loops, adding new compression (or simply rewiring existing compressors) or adding greenfield pipeline to allow new transport paths to demand centers," she said.
"Building new pipelines takes time, and while the initial round of reversals targeted 'easy' projects such as modifying existing compressors, the next round of projects is proving to take more time and effort to initialize," she said. "This has had the effect of allowing the seeds for many projects to be planted which, if they are all built, will lead to a massive overbuild of capacity headed to certain markets."
For now, Northeast gas distribution capacity remains constrained, continued Breshears. "(T)hese projects seem to be well-supported by the need of producers to sell gas out of the region, but as we approach overbuild in 2018 we will see some projects radically changed, delayed or cancelled to match the needs of the industry as it also evolves over time."
A reference to limited gas distribution capacity in the Northeast segues into the difficulties pipeline companies have had getting projects approved. Consider the experience of Chesapeake Utilities Corp., which Bloomberg observed has encountered an unusually long wait in obtaining regulatory clearance to build a mere seven-mile stretch of pipeline in the Northeast. Elsewhere in the region, projects in Massachusetts and New York have hit government-related roadblocks. Also, opposition to pipeline projects in New England tends to be stronger than in other regions to the U.S. Rather than more fully leveraging its proximity to the Marcellus with new pipeline capacity, the region imports natural gas from the Caribbean. A major effect of the dearth of sufficient pipeline infrastructure in the Northeast is that energy costs in the region are higher than the national average, an American Petroleum Institute blogger has observed.
1
2
View Full Article
Generated by readers, the comments included herein do not reflect the views and opinions of Rigzone. All comments are subject to editorial review. Off-topic, inappropriate or insulting comments will be removed.