Cruise Line Exec: LNG Represents the Future
by Matthew V. Veazey
|
Rigzone Staff
|
Wednesday, January 11, 2017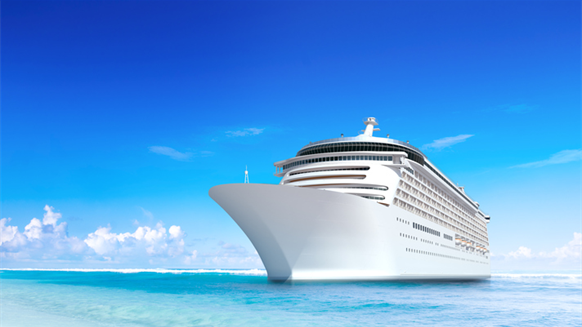 Carnival opting for LNG instead of marine diesel oil.
As this series on natural gas utilization has shown, initiatives to develop new markets for abundant natural gas supplies are prompting significant changes within the realms of power generation and transportation. In some cases, the effects of these changes will be evident to end users. For instance, residents of communities previously isolated from the natural gas grid may soon notice new pipeline infrastructure or shallow-draft liquefied natural gas (LNG)-laden ships and barges. Also, employees of organizations switching to natural gas-powered vehicle fleets likely will detect some minor differences in how they refuel cars, trucks and buses with compressed natural gas or LNG compared to gasoline or diesel.
A major player in one high-profile industry recently unveiled plans to begin switching to natural gas, but its customers likely won't notice a difference – and that's fine with the company devoting the considerable time, money and other resources necessary to make the change.
Carnival Corp. & plc, the world's largest leisure travel company with 10 cruise line brands traveling to all seven continents and nearly 750 ports of call, has ordered a total of seven fully LNG-powered cruise ships – a first for the industry. The company, via its "green cruising" initiative, has already begun integrating LNG-powered vessels into its fleet. The ships, the first of which will set sail in northwest Europe and the Mediterranean, will feature dual-fuel engines that will burn LNG both in port and at sea. On Sept. 30, 2016, Carnival and Shell signed a deal in which the latter will supply the cruise operator with LNG from the Gas Access To Europe (GATE) terminal in Rotterdam, the Netherlands and at a Western Mediterranean port. The Carnival-Shell fuel and infrastructure partnership could be expanded to other locales and more ships in the future.
Tom Strang, Carnival Corp.'s senior vice president for maritime affairs, recently told Rigzone about his company's pioneering foray into LNG cruising. Read on for details about the rationale for the switch from marine diesel oil to LNG and what Carnival is doing to make it a reality.
Tom Strang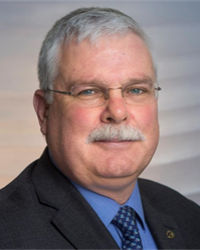 Sr. VP for Maritime Affairs, Carnival Corp.
Rigzone: What are the key drivers behind Carnival's decision to switch to LNG?
Strang: Many factors influenced our decision to be the world's first cruise company to use LNG to power ships in port and in the open seas. Ultimately, the environmental benefits of LNG, in combination with regulatory and supply chain factors, were a tipping point for us to build the world's first LNG-powered cruise ships.
As part of our ambitious 2020 Sustainability Goals – which we've published and are on track to meet or exceed – we set our targets regarding reducing our rate of emissions and our footprint. LNG is the world's cleanest-burning fossil fuel and will play a major role in meeting those targets given that shipboard fuel consumption is the most significant contributor to our emissions and carbon footprint. Compared to marine diesel oil, LNG offers a 95- to 100-percent reduction in sulfur oxide, an 85-percent reduction in particulate matter, an 85-percent reduction in nitrogen oxides and a 20- to 25-percent reduction in carbon emissions.
Additionally, there are various regulations and guidelines on the horizon that encourage LNG adoption. (On Oct. 28, 2016) the International Maritime Organization (IMO) confirmed the introduction of a global 0.5 percent sulphur limit in 2020, and we see continued adoption of emission control areas (ECAs) in many heavily populated coastal areas. By adopting LNG as a fuel source for our cruises and building out the necessary infrastructure to expand its adoption in the sector, we are future-proofing our business for these and other future regulations.
Rigzone: Aside from the environmental advantages, what other benefits does Carnival expect to realize by using LNG in its new vessels?
Strang: LNG is an economic, clean and safe marine fuel with increasing global availability, and it also complies with existing and scheduled emission requirements while providing the opportunity to significantly reduce particulate matter and greenhouse gas (GHG) emissions. For these reasons, it is seen by many as the fuel of the future. By building new ships that will be powered by LNG both while in port and at sea, we believe we are setting ourselves up to take advantage of these benefits and future-proofing our fleet.
Rigzone: What significant changes will Carnival's LNG integration require in terms of infrastructure and ship design?
Strang: Integrating LNG into our operations requires infrastructure changes both in port for fuel supply on onboard our ships for fuel storage and use.
While port infrastructure is improving all the time and certain areas in Europe are investing heavily into the infrastructure that allows for the use of cleaner fuels, we are actively working with ports around the world to ensure that the fuel we need, in the form and quantities we need it, will be available when our ships arrive. This is particularly true in the South Florida region where natural gas is available, but not in the liquid form or quantities we need. Examples of this infrastructure coming to life include gas bunkering facilities and terminals currently being developed in Europe that will allow for the further adopting of LNG fueling.
1
2
3
View Full Article
Generated by readers, the comments included herein do not reflect the views and opinions of Rigzone. All comments are subject to editorial review. Off-topic, inappropriate or insulting comments will be removed.