Barclays Forecasts Investors May Shift, Favor Oilfield Services
|
Monday, January 09, 2017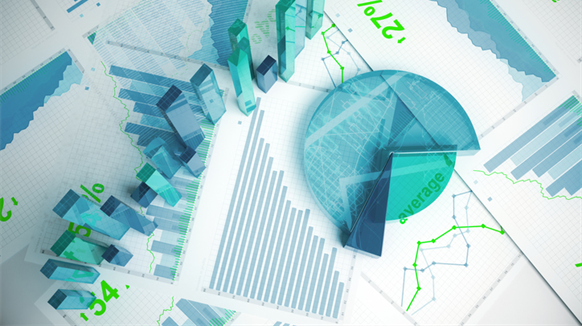 Analysts upgrade oilfield services from neutral to positive as under-owned sector poised to benefit from North America's 27% E&P spending boost.
With an effective floor of $50 per barrel set by OPEC's production cut promises, confidence is returning to the oil and gas industry such that Barclays exploration and production spending (CAPEX) increases, which will return some pricing power to the beleaguered oilfield services (OFS) sector.
Global capital spending (CAPEX) at exploration and production (E&P) companies will increase about 7 percent, according to findings in the 32nd Annual Barclays E&P Spending Survey, with North America in CAPEX leading the way at 27 percent.
As such, that spending will likely translate into higher costs up the supply chain, including OFS. About 80 percent of survey respondents said they expect oilfield services costs to increase.
"Equipment and frac sand delays (a risk to E&Ps' ambitious production targets) will neutralize the glut of idle [North America] capacity following limited attribution and low barriers to entry, while shifting economic rent firmly back to service companies after nearly half a decade of no pricing power," Barclays said.
This trend will be evident in the rig count, Barclays said. The investment bank now forecasts an average of about 730 rigs in 2017, approaching 875 rigs by year-end. That's based on oil prices of $50 per barrel.
Many analysts are expecting higher onshore CAPEX on average in 2017, based on the steadily rising rig count and stabilizing oil prices. In December, analysts at Eversore ISI said average global spending would increase by 2 percent, with robust growth in North America balancing international declines.
What's more, Barclays said the OFS sector is among the most under-owned sectors in the S&P 500, ranked 38 of 44 in ownership concentration, which leaves some room for investors to add the sector to their portfolios. And while valuation levels may not be ideal, the risk/reward profile for the group has improved, the analysts said.
"Oilfield service stocks are not broadly owned in the market, and we should expect to see a rotation as investors move out of integrateds and E&Ps," they said.
Generated by readers, the comments included herein do not reflect the views and opinions of Rigzone. All comments are subject to editorial review. Off-topic, inappropriate or insulting comments will be removed.