Localized Approach Could Grow Gas-Fired Power's Global Reach
by Matthew V. Veazey
|
Rigzone Staff
|
Monday, January 09, 2017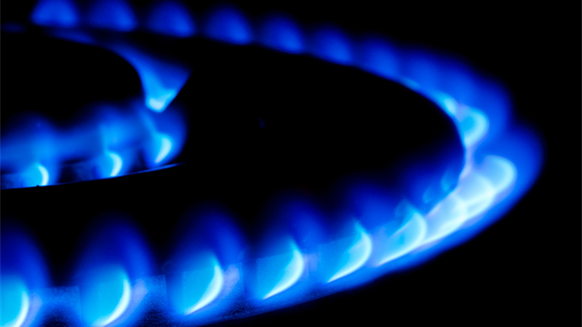 Pipeline expansions, microturbines and LNG "milk runs" can extend practicability of natural gas-fueled electricity.
"Think globally, act locally" is a phrase often associated with environmental stewardship. It could also serve as a prescription of sorts for broadening natural gas' role in generating the world's electricity.
"We have not fully tapped the potential of this abundant resource," said Dave McCurdy, president and CEO of the American Gas Association (AGA), a trade group comprising natural gas utilities. "There is additional room for wise and efficient growth of natural gas consumption in today's domestic energy market, including significant potential for demand in residential, commercial, industrial and transportation sectors over the long term."
As this chart from the U.S. Energy Information Administration (EIA) shows, natural gas has become a more prominent fuel for generating electricity in the United States. Utilities are working to expand natural gas' reach even more, according to McCurdy. He explained that 39 states have adopted or are currently considering pipeline expansion proposals to get natural gas to U.S. communities that still lack access.
"Because of its value to customers and our economy, more Americans want natural gas," he said. "We are seeing states recognize the intrinsic economic benefits of natural gas and looking to expand their infrastructure as a way of increasing opportunity, giving more citizens and businesses access to this domestic fuel source."
On-Site Generation Getting Noticed
Utilities are also working to integrate emerging technologies into their businesses models, McCurdy continued. One promising approach is distributed generation – or producing electricity on-site rather than at a central power plant at another location – and combined heat and power (CHP) is a particularly advantageous natural gas-fired option, he said. As the American Council for an Energy Efficient Economy (ACEEE) notes, CHP – also known as "cogeneration" – systems both generate power and channel the heat from that process to other, non-electric uses at the facility.
"Natural gas is the preferred fuel of choice of CHP applications, which generate electricity at costs up to 50 percent less than traditional forms of delivered new baseload electricity and capture useful heat simultaneously to increase the overall efficiency of an energy system," explained McCurdy, adding that CHP applications qualify for renewable electricity credits in many states. "CHP is a proven and cost-effective technology, representing eight percent of electric capacity in the U.S. Projects already exist in all 50 states and significant technical and economic potential remains."
Fridge-Sized Power Plant
Similar in size to a refrigerator and capable of producing from 25 to 500 kilowatts of energy, a microturbine uses fan blades to compress air or an air-fuel mixture. Electricity and heat are produced when the compressed air or air-fuel mixture undergoes combustion.
Natural gas is the most common fuel used to power microturbines, but the power plants can also run on biogas, associated gas, hydrogen, propane or liquid fuels such as diesel, kerosene and aviation fuel. Moreover, multiple microturbines can be configured in an array to scale up power output.
-SOURCES: ENERGY STAR; Capstone Turbine Corp.
CHP systems that integrate gas-fired microturbines are increasingly being deployed at downstream oil and gas facilities, said Jim Crouse, executive vice president of sales and marketing with Capstone Turbine Corp. In addition to providing power and heat, microturbines help facility owners to lower their energy rates, increase resiliency and reduce their carbon footprint, he added.
"We've seen a lot of CHP applications at oil refineries that fit the bill," he continued. "In such applications, the microturbine takes the process steam and produces hot water for various industrial processes. The thermal energy can also be captured and utilized for the reheating of storage tanks or for the pre-heating of boiler feed water."
Crouse sees great potential for cogeneration, particularly microturbines, to become more widely deployed at refineries and elsewhere in the downstream oil and gas value chain.
"If there are heat and power needs, there is a reason to use a microturbine versus a larger gas turbine," he said. "Microturbines in downstream applications are underutilized due to a lack of technology education; however, companies are moving away from the central utility model and looking for smaller-scale alternatives."
Engineers who are configuring and reconfiguring refineries and other downstream facilities should give microturbines serious consideration, Crouse noted. "(T)here are benefits in efficiency gains over grid purchase power and larger onsite cogeneration systems by moving them toward an intra-plant distribution model," he said. "Reciprocating engines and other distributed generation technologies tend to make smaller-scale generation more difficult because of the uptime maintenance costs and reliability issues."
1
2
View Full Article
Generated by readers, the comments included herein do not reflect the views and opinions of Rigzone. All comments are subject to editorial review. Off-topic, inappropriate or insulting comments will be removed.