Obama Admin. Denies Pending Airgun Seismic Surveys for US Atlantic
by Karen Boman
|
Rigzone Staff
|
Friday, January 06, 2017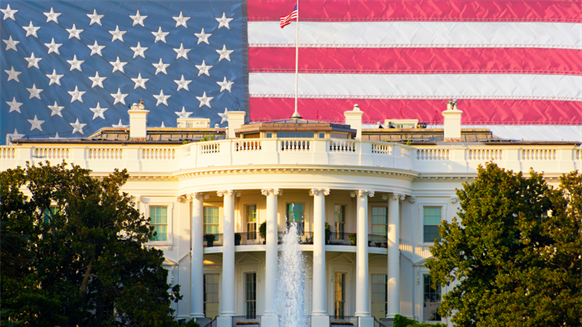 BOEM's decision follows the cancellation over the next five years of offshore oil and gas leasing in the Atlantic Ocean.
The Bureau of Ocean Energy Management (BOEM) last year cancelled lease sales for the Atlantic Program Area in its 2017-2022 Outer Continental Shelf Oil and Gas Leasing Program. On Friday, BOEM denied all six pending permits for airgun seismic surveys for oil and gas exploration in the Mid- and South- Atlantic Planning Areas.
BOEM said in a Jan. 6 press statement that it was denying the geophysical and geological permits for several reasons, including the reduced need for additional seismic survey information.
"In the present circumstances and guided by an abundance of caution, we believe that the value of obtaining the geophysical and geological information from new airgun seismic surveys in the Atlantic does not outweigh the potential risks of those surveys' acoustic pulse impacts on marine life," BOEM Director Abigail Ross Hopper said in the release. "Since federal waters in the Mid and South Atlantic have been removed from leasing consideration for the next five years, there is no immediate need for these surveys."
BOEM's decision is an example of how the Obama administration has rigged the system so that American energy cannot win, Rob Bishop, chairman of the House Committee on Natural Resources, said in a Jan. 6 statement.
"First, Director Hopper told us she doesn't support leasing until new seismic data is collected," Bishop commented. "Now she tells us she doesn't support seismic surveying because she has cancelled all the leasing."
Noting that seismic surveys have been conducted safely for years, including in the Atlantic, any prohibition on safe data collection offshore, even without leasing, "is an incredibly poor precedent that should be reversed," Bishop noted.
"It's clear that this is a politically driven decision that flies in the face of the best available science," Erik Milito, director of upstream and industry operations for the American Petroleum Institute (API), said in a press statement.
The decision also denies private industry the chance to conduct scientific, geologic research that will be used by academia, government and industry alike for important educational and research purposes, Milito said, adding that API hopes the incoming Trump administration will reverse the decision.
Generated by readers, the comments included herein do not reflect the views and opinions of Rigzone. All comments are subject to editorial review. Off-topic, inappropriate or insulting comments will be removed.