Cost Reduction, Greater Efficiency Focus of Technology in 2017
|
Friday, January 06, 2017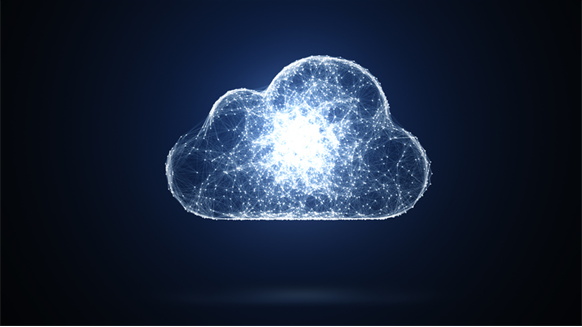 Companies will continue focus on technology to keep costs low while enhancing efficiency and safety, industry observers tell Rigzone.
A possible oil price recovery in 2017 won't change the oil and gas industry's current focus on easily deployed technologies that reduce costs while boosting productivity and safety from existing assets, industry observers told Rigzone.
Just as they did in 2016, companies will continue to invest in advanced analytics to get more value from their data. The convergence of operational and informational technology is allowing enabling technologies such as the Internet of Things (IoT) to become more affordable and helping companies do more with less, Hege Wroldsen, director of the oil and gas center of excellence for global enterprise applications provider IFS, told Rigzone.
In 2017, companies will focus on smart technology investments as supply and demand becomes more balanced after a long period of volatility. To ensure business continuity and long-term growth, organizations will adopt asset performance management (APM) technology to help engineers, operators and executives alike will develop intelligent asset strategies that directly correspond with key business drivers, Louise Pattison, senior product manager at Meridium from GE Digital, said.
"In our new era of digital industry, data is a powerful tool when managed correctly. A single day of downtime can cost an energy organization millions in lost production, but APM eliminates failures and creates more effective maintenance programs to avoid downtime," Pattison said.
Breakeven oil prices are the primary driver behind the oil and gas industry's investment in digital technologies, such as advanced analytics to bring more intelligence from wells to above ground. For years, the oil and gas industry has been plagued with disparate systems and data sources, which added to costs, Peter Bryant, managing partner with business strategy firm Clareo, told Rigzone. This push crosses both international oil companies and national oil companies and conventional and unconventional oil and gas resources.
"It's definitely not business as usual," Bryant said of the oil and gas industry in 2017.
Companies Continue to Explore Cloud-Based Infrastructure
Oil and gas companies have also been exploring the potential of cloud-based infrastructure, Wroldsen commented. With a low-entry cost, cloud can speed up value realization and offer more agile, quicker-to-deploy solutions. Companies that survive the downturn "are the ones that know how to leverage enabling technologies like cloud and mobility, to help automate and optimize processes and apply analytics to improve operations out."
Chris Niven, research director with IDC Energy Insights, also sees oil and gas companies looking at the potential of virtual reality and cloud, particularly private and hybrid cloud. He also sees cognitive opportunities in asset management to monitor field devices such as SCADA systems, compressors and controllers. Technologies such as virtual reality offer the potential for reducing costs and improving safety while ensuring compliance standards.
Cloud technology for oil, gas and petrochemical companies is hitting the mainstream, Laura Rokohl, director of product marketing at AspenTech, told Rigzone. Rokohl notes that more companies are interested in hosting supply chain solutions in the cloud. Cloud hosting services have existed for a number of years, but concerns by process manufacturing customers over security and accessibility kept oil, gas and petrochemical companies from investing.
"Both issues are now being alleviated by advances in technology, bringing the return on investment and innovations available from managed hosting to process manufacturers," Rokohl stated.
In terms of IT spending, lower oil and gas prices not only have forced oil and gas companies to reduce costs but are also a catalyst for energy companies to streamline operations and develop a solid information technology (IT) environment while moving to cloud, applying mobility applications, and evaluating and running proof of concepts with analytics and other enabling solutions, according to the "IDC Futurescape: Worldwide Oil and Gas 2017 Predictions", a yearly oil and gas outlook report. Niven said that IDC's research indicates that oil and gas companies are looking to their strategic vendors to help them evolve their IT systems to improve efficiencies and add new technologies to quickly adapt to change.
Drones Can Help Companies with Safety Inspection
Drones can help oil and gas companies conduct inspections of hard-to-reach equipment and assets. Dick Zhang, CEO of Identified Technologies, told Rigzone that easing Federal Aviation Administration regulations in the United States and fully managed commercial drone solutions could prompt more energy companies to use drones in 2017. RTK, a new technology that will hit the market in 2017, eliminates the need to place ground control points and enable firms to survey large areas more easily and effectively.
"The Holy Grail for oil and gas companies is methane detection," Zhang told Rigzone. "However, the technology is still in development to fly a drone over a pipeline and have it virtually smell gas without having to replace its battery constantly."
Technology to detect methane leaks will be key due to the U.S. Environmental Protection Agency's passage this year of additional regulations for oil and gas methane emissions.
1
2
View Full Article
Generated by readers, the comments included herein do not reflect the views and opinions of Rigzone. All comments are subject to editorial review. Off-topic, inappropriate or insulting comments will be removed.