Encana On Track To Exceed 2017 Budget Plan
|
Wednesday, January 04, 2017
A strong fourth quarter has boosted Encana Corp. prospects for 2017 and beyond with operations ahead of schedule and efficiencies savings costs.
The company will finalize its 2017 budget in February, but said in a statement that at $55 per barrel crude, Encana's corporate margin will exceed $10 per barrel – a 25 percent increase above October estimates. Lower costs and higher volumes predicted for the second half of 2017 are driving the achievement, which should boost Encana's five-year plan.
"We enter 2017 with a robust hedge position to protect cash flow and support our capital program," said CEO Doug Suttles in a statement. "Our culture of innovation, operational capability and proven track record of capturing industry leading efficiencies differentiate Encana. We believe we will be one of the few companies that will combine corporate returns and growth."
Doug Suttles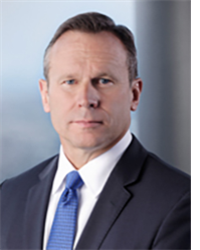 CEO, Encana Corp.
Encana operates assets in four core areas: the Permian Basin and Eagle Ford in the United States, and the Montney Formation and Duvernay in Canada. The company expects that between 4Q 2016 and 4Q 2017, production growth in these assets will reach up to 20 percent year-over-year. From 2017 to 2018, Encana intends to expand these assets by 30 percent.
"Our performance gives us confidence that we can deliver one of the best value creation stories in our industry," Suttles said. "Through our relentless focus on efficiency, we expect our total 2017 drilling and completion costs will be flat or down year-over-year despite inflation for some services."
British financiers at Barclays said Encana continues to show strong early delivery on its five-year plan.
"We believe the strong execution could allay some investor skepticism about the feasibility of the plan for 2018 and beyond," Tom Driscoll, Barclays managing director, said in a note to investors.
Generated by readers, the comments included herein do not reflect the views and opinions of Rigzone. All comments are subject to editorial review. Off-topic, inappropriate or insulting comments will be removed.