UK-Based Oil, Gas Sector Insolvencies Hit Record High
by Andreas Exarheas
|
Rigzone Staff
|
Tuesday, January 03, 2017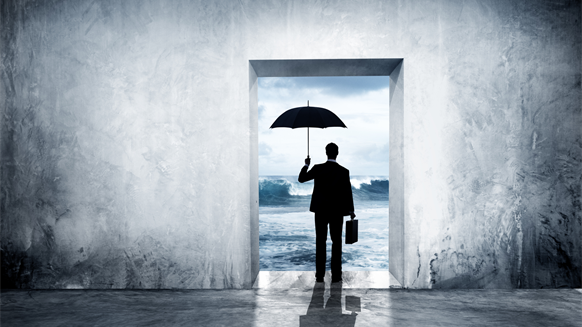 UK-based oil and gas sector insolvencies hit a new high in 2016, according to accountancy firm Moore Stephens.
UK-based oil and gas sector insolvencies hit a new high in 2016, according to accountancy firm Moore Stephens.
Sixteen UK oil and gas firms became insolvent last year, up from a total of two the year before, following a continued low oil price environment, Moore Stephens said. The accountancy firm revealed that a total of nine UK oil and gas companies went insolvent in the preceding four years.
Companies that were broken up during 2016 include First Oil Expro, Harkand Group and Atlantic Offshore.
Hedging strategies had delayed the impact of falling oil prices for some producers over the last few years, by guaranteeing them higher prices, but many of those contracts have now expired, according to Moore Stephens. Oil and gas companies are also having problems refinancing loans as they come up for renewal as banks look to cut their exposure to the struggling sector, the accountancy company stated.
"The collapse of the price of oil has stretched many UK independents to breaking point," Jeremy Willmont, head of restructuring and insolvency at Moore Stephens, said in a statement sent to Rigzone.
"The last 15 years has seen a large increase in the number of UK oil and gas independents exploring and producing everywhere from Iraq to the Falkland Islands. Unless there is a consistent upward trend in the oil price, conditions will remain tough for many of those and insolvencies may continue," he added.
Michael Simms, an oil and gas partner at Moore Stephens, also warned of future fiscal issues for UK oil and gas sector firms.
"North Sea oil producers face further headwinds from decommissioning costs of offshore rigs – that's a very significant headache for companies that are already financially strained," Simms said.
"North Sea projects are also lagging behind in terms of attracting capital investment. The relatively stable political environment that North Sea investment benefits from is offset by the higher costs of production," he added.
In addition to UK-based insolvencies, Moore Stephens stated that oil and gas company bankruptcies have increased around the world ever since the slump in oil prices. In North America, 90 oil and gas companies have filed for bankruptcy since the beginning of 2015, and 48 since January 2016, Moore Stephens stated.
Generated by readers, the comments included herein do not reflect the views and opinions of Rigzone. All comments are subject to editorial review. Off-topic, inappropriate or insulting comments will be removed.