Northern Europe's Top Offshore Oil, Gas Discoveries in 2016
by Andreas Exarheas
|
Rigzone Staff
|
Thursday, December 29, 2016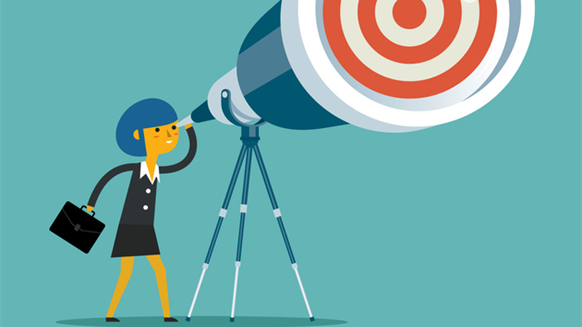 Rigzone highlights the biggest oil and gas discoveries offshore Northern Europe in 2016.
Several oil and gas discoveries have been made in Northern European waters over the last 12 months.
One of the largest discoveries was made in December, when UK-based oil and gas company Hurricane Energy plc announced that the Lincoln well, located west of the Shetland Islands, had discovered a "significant" oil column.
Hurricane recently completed the drilling and logging phase of the 205/26b-A well (the Lincoln well), which resulted in a significant fractured basement discovery, according to Hurricane. Gas chromatography and drilling data indicated a "very significant hydrocarbon column of at least 2,165 feet," Hurricane said in a company statement.
This discovery followed an earlier find by Hurricane in September, when a hydrocarbon column of at least 2,034 feet was found nearby well 205/21a-7. Testing of the well's basement reservoir yielded a maximum, natural flow rate of 6,600 barrels of oil per day (bopd) and a maximum flow rate of 11,000 bopd using an artificial lift with an electrical submersible pump, the company reported.
"I am delighted that the pilot well has confirmed a significant oil column … Our initial assessment of the well results, which are subject to refinement of the provisional data, suggest that the Lancaster field is likely to be significantly greater than the 200 million barrels 2C case," Hurricane CEO Robert Trice said in a company statement at the time.
Another significant find was announced by Tullow Oil Norge AS in the same month, in the Cara prospect offshore Norway.
Located in license 636, the well, which was drilled to a vertical depth of 8,864 feet below the sea surface, encountered a gas column of 167 feet and an oil column of 196 feet. Extensive data acquisition was undertaken, including wireline logging and three successful core runs, as well as a successful production test.
The operator of the license, ENGIE E&P Norge AS, estimated that the find could hold between 25 and 70 million barrels of oil equivalent and the partners in control of the discovery are evaluating the possibility of linking this find to existing infrastructure at the nearby Gjøa field.
In November, Lundin Norway AS revealed an oil and gas discovery at the Neiden exploration well 7220/6-2R, located in PL609 in the southern Barents Sea, with a similar resource estimate.
The well, which had the main objectives of proving oil in Triassic sandstone and Permian carbonate reservoirs, encountered a gross 100-foot hydrocarbon column, with 68 feet of oil and 32 feet of gas in the Permian target. The total gross resource estimate for the Neiden discovery is between 25 and 60 million barrels of oil equivalents, according to Lundin.
In the Norwegian North Sea, Faroe Petroleum announced in June that it had also made a noteworthy oil and gas discovery. Encountered through its Brasse exploration well, which was drilled to a total depth of 9,120 feet in license PL740, the discovery comprised approximately 60 feet of gross gas-bearing reservoir and around 70 feet of gross oil-bearing reservoir.
Preliminary results based on extensive coring, wireline logs and pressure data showed that the well had encountered oil and gas in reservoir sandstones of good quality.
The UK-based exploration and production company made a second discovery in October at the Njord North Flank in the Norwegian Sea, through the NF-2 exploration well 6407/7-9 S. This well was drilled to a total depth of 13,467 feet below sea level and encountered 334 feet of gross oil-bearing reservoir in Middle and Lower Jurassic sandstones of the Ile formation and 515 feet of gross gas condensate-bearing column in Lower Jurassic sandstones in the Tilje formation.
Based on these results, the NF-3 side-track well was drilled to test a fault-block lying to the east, which ended at a total depth of 13,540 feet below sea level. The well encountered 639 feet of gross gas-bearing column in the Tilje formation. In addition, 459 feet of gross gas-bearing column were encountered in Lower Jurassic sandstones in the Åre Formation.
1
2
View Full Article
Generated by readers, the comments included herein do not reflect the views and opinions of Rigzone. All comments are subject to editorial review. Off-topic, inappropriate or insulting comments will be removed.