BLOG: How Digital Transformation Will Impact OFS Business Models
|
Wednesday, December 28, 2016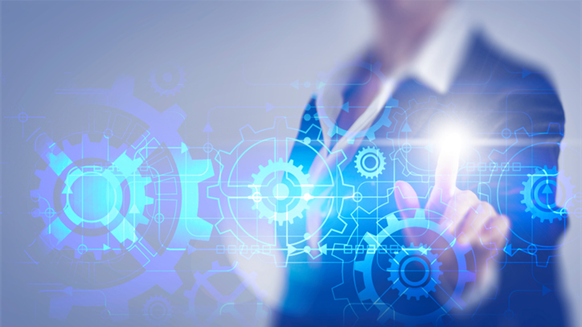 Innovation not only in oil and gas technology, but business models, is needed.
How has the oil price downturn impacted the business models of oilfield service companies (OFS)? One industry observer believes that the oil and gas industry's focus on advanced analytics will push oil and gas companies towards Silicon-Valley type firms, and away from traditional oilfield service companies, for digital solutions.
Karen Boman
Senior Editor, Rigzone
Peter Bryant, managing partner with business strategy firm Clareo, said that oil and gas and other industries are experiencing a head-on collision with Silicon Valley model companies, which offer a different pace and approach to product development, customer-centric solutions and minimal, viable product approach.
"This model of driving digital solutions into the value chain with minimal leadership is a tough one with which to compete," Bryant said.
His comment didn't surprise me. The 2014 oil price downturn not only prompted waves of spending cutbacks and layoffs, but is forcing companies to revisit all aspects of their business. According to a May 2016 report by Frost & Sullivan, oil and gas companies have been forced to optimize lifting costs, maximize operational efficiencies and leverage new business models to drive profitability.
"As the 'low for long' scenario continues, it has become strategically imperative for operators to adopt outcome-based solution offerings, such as machine learning, neural networks and digital assistants, and alternative business model approaches," Frost & Sullivan stated.
Technology and new business model aspects are analytically poised to disrupt, collapse and transform the future of oilfields.
Oilfield service companies have been responding by consolidating to create better synergies through mergers and partnerships, Frost & Sullivan reported. Original equipment manufacturers are evolving by selling performance in addition to equipment, while automation companies have realized the need to add analytics and digital services to their portfolios.
"For companies to remain relevant in the near future despite low oil prices, the digitalization of the oilfield services ecosystem must be embraced and applied throughout the sector," Frost & Sullivan Senior Analyst Ashay Abbhi said.
Innovation will be a must for oil and gas companies to maintain their competitive edge, not only in cost and efficiency, but in attracting the next generation of workers. As Bryant told me, it will not be business as usual in the oil and gas industry in 2017.
Digital technology could potentially transform the oil and gas industry's exploration and production efforts. It makes sense that not only cutting edge technologies will be needed to tackle industry's future challenges, but new business models as well.