Rigzone's Most Viewed Careers Stories of 2016
by Valerie Jones
|
Rigzone Staff
|
Wednesday, December 28, 2016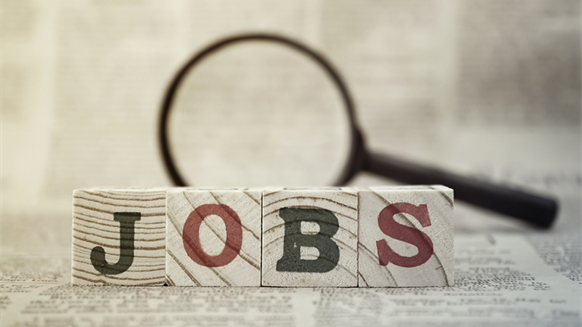 We compiled the most viewed careers stories by our staff this year.
By and large, 2016 was another eventful and challenging year for the oil and gas industry. From global job cuts to early signs of a recovery, here's a look back at the top 15 most viewed careers articles* (ranked from 15 to 1, with 1 being the most viewed story) by Rigzone staff** this year.
15. GE Oil & Gas: Industry Must Take Lessons From Uber to Attract New Talent
If you've done any kind of traveling recently, chances are you've used or at least heard of Uber, the online transportation network that allows users to hire a driver on-demand. Well, a GE Oil and Gas executive told attendees at the company's 17th annual meeting in Florence that the oil and gas industry would need to offer young graduates a great user experience, like Uber, in order to attract them to the workforce.
14. Merger Will See 10,000 Jobs Cut at Shell, BG
In a $53 billion deal, Royal Dutch Shell plc acquired BG Group plc Feb. 15. As a result of the merger, a total of 10,000 jobs were lost from both companies.
13. BLOG: Majority of Oil, Gas Workers Unhappy with Current Employment
Rigzone was able to learn sentiments of many oil and gas workers through a series of Twitter polls this year. An October poll found that two-thirds of poll respondents (65 percent) were unhappy with their current oil and gas employment. While 28 percent of respondents expressed they aren't happy, but were at some point, 37 percent said they weren't at all happy with their oil and gas employment.
12. Five Jobs Set to Grow in Oil, Gas: Decommissioning
With a particularly attractive market for decommissioning in the North Sea, Rigzone highlighted decommissioning as one of five jobs set to grow in the oil and gas industry. The low oil price environment and older platforms are key drivers for decommissioning activity on the UK Continental Shelf (UKCS).
11. Houston's Oil Industry Eyes Recovery, Job Creation
A known energy hub, Houston has been one of the cities hardest hit during the industry downturn. After inching toward $54 oil, a price several energy analysts believe will allow for more E&P activity and hiring, Houston was offering signs of an early recovery.
1
2
3
View Full Article
Generated by readers, the comments included herein do not reflect the views and opinions of Rigzone. All comments are subject to editorial review. Off-topic, inappropriate or insulting comments will be removed.