Flotek Refutes Study Findings, Says Oilfield is Biggest Lab
by Karen Boman
|
Rigzone Staff
|
Tuesday, December 27, 2016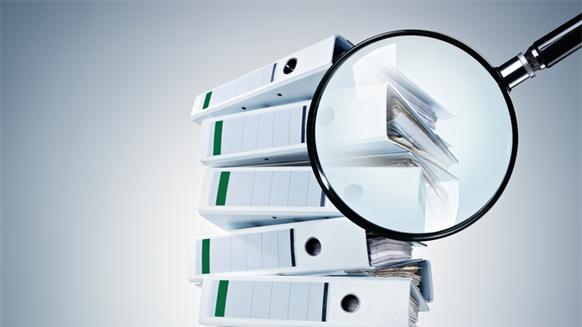 Flotek refutes report debunking findings for CnF product, says oilfield is company's biggest lab.
Refuting a claim by FourWorld Capital Management LLC that it conducts all its testing in a lab, Flotek Industries Ltd., told Rigzone that the oilfield is Flotek's biggest lab for testing its Complex nanofluid Technology (CnF).
The company told Rigzone that it takes learnings from the lab and applies them to real-world situations for customers in basins across the world, from West Texas to Alberta and the Middle East.
Earlier this month, FourWorld Capital questioned the results of a study conducted by MHA Petroleum Consultants' on Flotek's behalf.
FourWorld Capital Concludes DJ Basin Study Incomplete
FourWorld Capital said that MHA's study of CnF's effectiveness in DJ Basin wells is based on incomplete data. This is due to the omission of OilPerm FMM-1 and FDP-S1007-11, the trade names of two products containing CnF that were used in MHA's study to identify CnF wells, John Addis, portfolio manager for FourWorld Capital, told Rigzone. Even with the proper trade names, Addis said the MHA study, unlike the FourWorld study, failed to adequately consider well known factors that influence oil production, like well length, operator and location.
These two trade names, and a partial trade name, accounted for 22 percent of the 604 wells in FourWorld's data set. FourWorld believes the error rate in MHA's study would be very close to 22 percent. OilPerm FMM-1, a Halliburton product, accounted for the largest number of misclassified wells, 97 out of 132. FDP-S1007-11 is also Halliburton product. Flotek provided this trade name to MHA for studies in Texas that were conducted six months later. MHA's studies state that they relied on Flotek to provide them with trade names which were used to identify wells that used CnF.
"When adjusted for operator, location, and well length, we conclude the estimated impact of CnF on production can't be distinguished from zero relative to non-CnF wells," Addis stated. "In the studies commissioned by Flotek, MHA lists these factors as important for measuring production but ignores them in their analysis."
FourWorld Capital conducted two types of independent studies, Addis said. The first study was a granular comparative well output study comparing well production from CnF versus non-CnF wells, or a deeper version of what MHA did. This study considered 604 wells in the DJ Basin in the same areas as the 698 well study conducted by MHA.
The second study FourWorld Capital conducted used advanced statistical models. For this study, FourWorld Capital and RK Trading LLC reviewed MHA's study not only of the DJ Basin, but the Permian Basin as well. The firm concluded that the use of CnF resulted in no production up-lift in both the DJ Basin and the Permian. FourWorld Capital also worked with consulting firm Sylvania LLC on the report.
"In our view, MHA's studies in Texas were just as flawed as the DJ Basin study," Addis said. "They failed to consider things like the operator, which goes to well design, well length and location. We think the Texas studies are equally invalid for that reason."
After reviewing the results, statistically, it's highly unlikely that CnF made a difference in production, Dick Jefferis, partner at RK Trading and the author of the statistical report, said to Rigzone. In his view, the amount of oil produced by wells treated with CnF versus non-CnF wells appears totally random.
"Any perceived outperformance goes away when you look at the influence of CnF by operator, and simply correct for the fact that long wells tend to produce less oil per foot of completion than short wells in the same formation," Jefferis said. "Separating wells treated with CnF into wells drilled in high production areas versus wells drilled outside of these areas produces a similar result."
FourWorld Capital's examination of FracFocus water volumes show CnF customers outside the top 3 account for 19 percent of CnF usage in 2016 versus 61 percent in 2014. This directly contradicts statements from Flotek about the penetration and resilience of the product.
"Since CnF is used in proportion to water, this really cuts through the noise and drives the point home that their customer base has shrunk massively," Addis said.
1
2
View Full Article
Generated by readers, the comments included herein do not reflect the views and opinions of Rigzone. All comments are subject to editorial review. Off-topic, inappropriate or insulting comments will be removed.
RELATED COMPANIES