SNP Calls on North Sea Oil, Gas Sector to Improve Health, Safety Standards
by Andreas Exarheas
|
Rigzone Staff
|
Thursday, December 22, 2016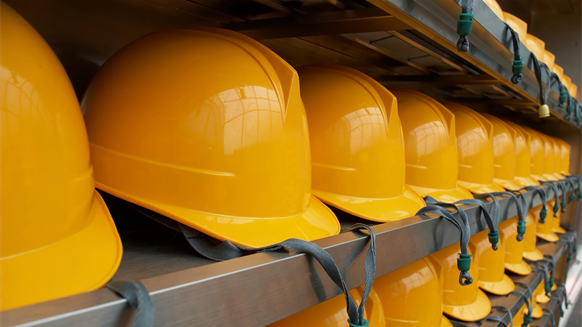 The Scottish National Party has called on the North Sea oil and gas sector to improve health and safety standards.
The Scottish National Party has called on the North Sea oil and gas sector to improve health and safety (H&S) processes, after a recent survey by UK union Unite showed a significant number of offshore workers believed that H&S standards were declining in the region.
"The safety of our oil and gas workers has to be paramount, and it is concerning to see that workers feel the health and safety standards offshore have fallen," SNP MSP (member of Scottish Parliament) for Aberdeenshire East, Gillian Martin, said in a statement sent to Rigzone.

"The oil and gas sector has been taking steps to improve efficiency in light of global challenges – but this should never come at the expense of health and safety standards. We can't afford to forget the lessons of the past when making these considerations," Martin added.
Almost 60 percent of surveyed workers in the North Sea stated that health and safety standards had dropped in the last six months, according to Unite.
"Unfortunately the results that came back are quite concerning to us and we believe there is an ongoing problem with the standard of safety offshore," Unite Regional Officer William Wallace told BBC Radio Scotland Wednesday.
"Unite knows that North Sea operators are facing challenges due to falling oil prices. But companies have to realize that they can't prop up their profits - or create a sustainable industry - by simply reducing the numbers of skilled workers on the job," Wallace said in a statement sent to Rigzone.
Following the results of the survey, Unite is calling for a confidential whistleblowing helpline to be created where offshore workers could raise concerns. Just under 87 percent of workers supported the plan.
"The call from Unite for a confidential helpline where workers can raise health and safety issues is welcome and should be considered by the industry. Workers need to feel the confidence to report issues when they see them as the consequences of not making improvements to health and safety offshore could be disastrous," Martin said.

"I urge the oil and gas sector to listen to these calls, and take action where necessary," she added.
Gillian Martin worked for over 20 years in producing safety videos and e-learning for the oil and gas industry.
Generated by readers, the comments included herein do not reflect the views and opinions of Rigzone. All comments are subject to editorial review. Off-topic, inappropriate or insulting comments will be removed.