BLOG: Rallying Oil, Gas Cos May Wrangle Unease Post-Bankruptcy
by Deon Daugherty
|
Rigzone Staff
|
Wednesday, December 21, 2016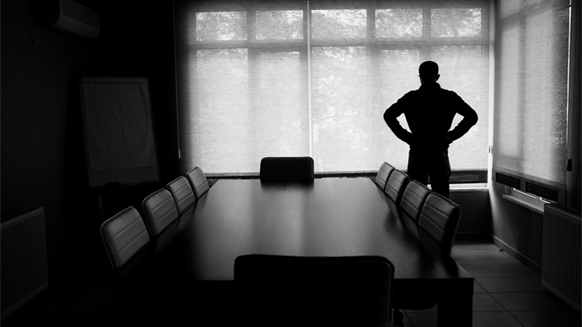 Although the worst is probably over for a company emerging from bankruptcy, making a comeback in the midst of a downturn isn't free of its own challenges.
It may be true that the oil and gas industry has seen the worst that 2016 has to offer. But even for companies rallying from the other side of bankruptcy, the struggle may be far from over.
"The challenges are huge," oil and gas management expert Les Csorba told me recently. "They file the new reorganization plan, they have a new debt structure, and then they've got to really be engaged. It's almost like a start-up."
Csorba should know. He's the partner in charge of the Houston office of Heidrick & Struggles, which specializes in senior-level assignments to the upstream, midstream and oilfield services space. He's seen firsthand the changes an oil and gas company encounters while attempting a comeback.
During the two-year, 'lower-for-longer' downturn, dozens of oil and gas companies have succumbed to weak commodity prices and filed for bankruptcy.
And while uncertainty is almost a given, among the handful of things these companies can count on is a brand new board at its helm.
Generally a part of court-ordered reorganizing, the bond-holders – debt-holders who own the bankrupt company's equity – have the power to build a new board of directors. As Csorba explained, these folks are charged with representing the owners and guiding the company as it emerges from bankruptcy.
The new board is in place before a new management team for a couple of reasons. The owners will put a board in place before determining what changes, if any, to make at the management level.
"In some cases, the bondholders and the new board are working closely with the management team and the CEO," Csorba said. "And, they want to retain them during the bankruptcy proceedings because the business is still operating and they don't want to de-motivate the management team in terms of executing the operations of the business."
Once its board is intact, shareholders consider management changes.
"It's really done on a case-by-case basis. My experience over the last year-and-a-half is there have been fewer CEO changes than you would expect," he said. "There have been new boards in every case, but not necessarily new CEOs."
The new board itself typically includes a member from the private equity firm – or other entity – that owns the company's debt, as well as noted business or operational professionals. New directors must possess an absolute owners' mindset, Csorba said. They're beholden only to the company's owners – not management. They must use transformative thinking. They are the kind of directors who will dig into the business and ensure a renewed focus on driving growth.
Their expertise is critical.
"Even though the company has been in business before, when you have a new board and you're coming out of bankruptcy, it's almost as if you're in an early-stage start-up because you've got so many things to fix," he said.
And the list of things to fix may be long and arduous. From driving transformation in operations and changing cost structures to elevating customer engagement and flipping focus from unprofitable assets to those with positive cash flow – salvaging what's left of a bankrupt company may require a Herculean effort.
1
2
View Full Article
Generated by readers, the comments included herein do not reflect the views and opinions of Rigzone. All comments are subject to editorial review. Off-topic, inappropriate or insulting comments will be removed.