Total, BP Step Up Investment in Small-Scale LNG Projects
|
Tuesday, December 20, 2016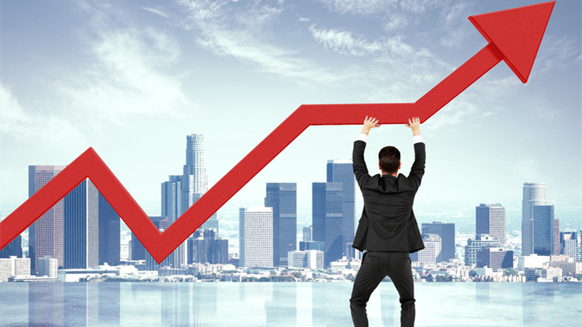 Total's acquisition of an LNG project stake is the latest move by a major oil and gas firm to invest in small-scale LNG.
Total S.A.'s acquisition of a 23 percent stake in Houston-based Tellurian Investments Inc., and BP plc's recent farm-in for a near-shore floating liquefied natural gas project (LNG) in Mauritania and Senegal, indicate a technological shift is occurring as the majors up investments in small-scale LNG, according to Wood Mackenzie.
Through its acquisition of Tellurian shares at $5.85/share for $207 million, Total will partner with Tellurian to develop the Driftwood LNG terminal. The project is in the engineering design and pre-filing phase, the companies announced in a joint Dec. 20 press release. In June of this year, the Federal Energy Regulatory Commission approved the project's pre-filing request. Tellurian expects to start construction on Driftwood LNG in Calcasieu Parish, La., in 2018 and produce LNG in 2022.
Investing in Tellurian at an early stage will give Total "the opportunity to potentially strengthen our mid and long-term LNG portfolio thanks to a very cost competitive project," Phillippe Sauquet, Total president of gas, renewables and power, said in the release.
Tellurian President and CEO Meg Gentle stated in the release that the investment "materially strengthens Tellurian's position as a large infrastructure development company and is an important milestone in the growth of Tellurian's LNG business", including the Driftwood project.
Total's acquisition of the Tellurian stake is a typical Total LNG acquisition, Giles Farrer, research director of global LNG at Wood Mackenzie, said in a Dec. 20 press statement.
"It's built its LNG business on acquisitions over the last few years with deals in Australia and Russia," Farrer commented. "It buys significant but minority stakes in projects at an early stage, then helps mature them."
As a major LNG portfolio player, Total can add both financial clout and could support the development of some of the trains by buying LNG from the project. The acquisition is also a big endorsement for Tellurian and shows that their leadership can do the deals to meet its ambitions, Farrer added.
"The jury is still out on whether small-scale LNG is really cheaper per tonne of LNG produced than large scale, but it's certainly a more manageable investment, and that's appealing in the present environment," Farrer stated.
Generated by readers, the comments included herein do not reflect the views and opinions of Rigzone. All comments are subject to editorial review. Off-topic, inappropriate or insulting comments will be removed.