Ugandan Hydrocarbon Industry Could Create Thousands of Well-Paid Jobs
|
Tuesday, December 20, 2016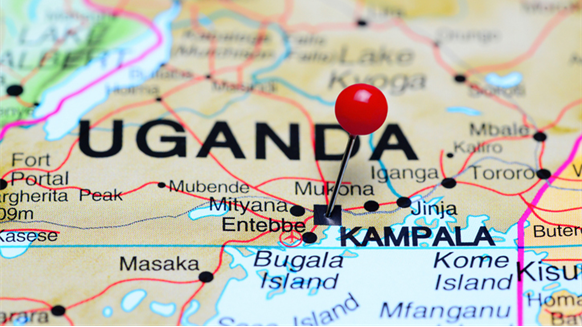 Uganda's growing oil and gas industry could create thousands of well paid jobs, although its development is likely to be subjected to delays.
The development of Ugandan hydrocarbons could create thousands of well paid jobs, analysts said, highlighting the potential employment power of the oil and gas supply industry in the country.
"The opportunity is quite big in the supply segment … [these jobs would create a] big impact for a small country like Uganda," Renaissance Capital oil and gas analyst Ildar Davletshin told Rigzone.
A lot of the available oil and gas roles in Uganda will go to locals, although expats will also have some opportunities within the developing industry.
"There are local content requirements for training and employment that the oil companies must follow. This will determine that a certain, and growing, percentage of the workforce is Ugandan," Alasdair Reid, an oil and gas analyst at Wood Mackenzie specializing in Sub-Saharan Africa, told Rigzone.
"Specialist positions will tend to be filled by expats until training and education programs can provide a pool of qualified Ugandan employees," he added.
Despite various privately financed training schemes that have been rolled out in recent years, there is currently an oil and gas skills shortage within the local Ugandan community, Charlotte King, an oil and gas analyst focusing on Uganda at The Economist Intelligence Unit, said.
"Training schemes/institutes have only really taken off since 2009/10 so the number of graduates is fairly low," she told Rigzone.
Commenting on the skills gap within the country, Woodmac's Reid stated that oil and gas is a complex technical business and many positions take years of study and training.
"The process is made more difficult in countries that have underinvested in secondary and tertiary education as the pool of potential hires is smaller," said Reid.
Employment Peak
Uganda's oil and gas industry employment is expected to peak during the construction and field development phase, and new jobs will be dominated by low-skilled laborers who will be largely drawn from the local workforce, King said.
"Employment in the sector will fall thereafter, with most roles for low-skilled laborers withdrawn during the production phase," King told Rigzone.
Woodmac's Reid agreed that the construction and development phase of Uganda's growing oil and gas sector will create more jobs, as there will be more scope for semi-skilled roles.
"Support functions will provide the most opportunities for local contractors, particularly in the early stages," said Reid.
1
2
View Full Article
Generated by readers, the comments included herein do not reflect the views and opinions of Rigzone. All comments are subject to editorial review. Off-topic, inappropriate or insulting comments will be removed.