BLOG: Can Oil, Gas Really Benefit from Artificial Intelligence?
by Karen Boman
|
Rigzone Staff
|
Monday, December 19, 2016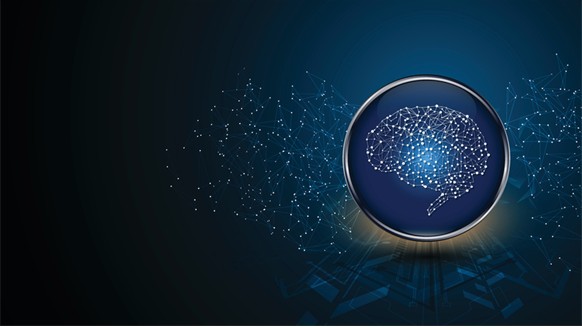 It will take time, but AI could offer oil and gas companies a new way of maintaining their competitive edge.
The capabilities of artificial intelligence (AI) technology have grown in recent years. But further development is needed before AI's benefits can be fully reaped, The Wall Street Journal reported earlier this month.
Karen Boman
Senior Editor, Rigzone
The Journal reported that AI is appearing in people's everyday lives. But many companies lack the data, problems that just the expense of creating an AI system, and lack of people capable of building such systems. These factors suggest that AI is being oversold.
Here at Rigzone, I've reported on AI and an AI application, machine learning. I agree with what the Journal is saying – it could be that many companies aren't ready right now to fully tap the potential of AI. It could also be that AI is being oversold at this time. I think it could hold great potential for oil and gas, but I think it will take time before the entire industry is fully capable of leveraging AI.
"AI's usefulness hinges on the expectations and the parameters established for its goal," Dr. Tim Lynch, CEO of Boston-based Psychsoftpc, said.
"In the oil and gas industry, AI can be used to analyze incoming data to help determine the most likely places to find resources," Lynch explained. "It could also be used to help predict supply and demand."
The application of Neural Net and Fuzzy Set algorithms to specific tasks like these has a decent expectation of success, Lynch stated.
"The narrower the focus, the better chance of an AI succeeding," Lynch stated.
In my experience covering the oil and gas industry, I know that oil and gas companies have successfully used technology to address new challenges. Technological innovation enabled the U.S. shale boom. Oil and gas companies have also been exploring innovative technologies, including digital technologies, as a means of weathering low oil prices. Even when oil prices recover, oil and gas companies will need innovative technologies to maintain their competitive edge. This competitive edge also includes attracting the workers it will need in the future.
As Lynch told me, we won't be seeing AI of the likes seen on the television show Person of Interest (a favorite of mine). But I also never thought that former Texas Governor Rick Perry would be the U.S. Secretary of Energy. The lesson: don't rule anything out.
Generated by readers, the comments included herein do not reflect the views and opinions of Rigzone. All comments are subject to editorial review. Off-topic, inappropriate or insulting comments will be removed.
MORE FROM THIS AUTHOR
Karen Boman
Senior Editor | Rigzone