WoodMac: $55 Crude in 2017 Will Carry Oil, Gas Industry Into the Black
|
Monday, December 19, 2016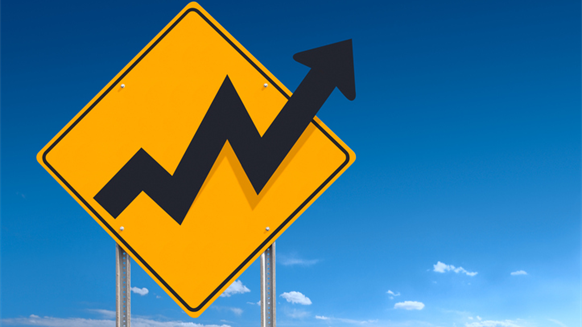 If OPEC action drives crude oil averages to $55 per barrel and beyond, the oil and gas industry will be cash flow positive for the first time since the downturn began in 2014, Wood Mackenzie says.
With breakeven rates cut in half and optimism that oil prices will stabilize at or above $55 per barrel, the oil and gas industry is poised to begin 2017 on firm ground, according to Wood Mackenzie's global corporate outlook for the new year.
"Overall 2017 will be a year of stability and opportunity for oil and gas companies in positions of financial strength," said Tom Ellacott, senior vice president of corporate analysis research at Wood Mackenzie (WoodMac), in a statement. "More players will look at opportunities to adapt and grow their portfolios."
In assessing the prospects for major, independent and national oil companies, WoodMac zeroed in on five key themes:
Strengthening finances will be a top priority
U.S. independents will lead the sector into a new investment cycle
Portfolios will adapt, down the cost curve and into new energy
Modest growth expected in production, despite past capital expense cuts
An improved value proposition will exist for exploration and mergers and acquisitions
All told, 2016 will prove to be the low point in the investment cycle, WoodMac said. However, companies' finances next year will be dominated by capital discipline designed to strength corporate balance sheets.
Emboldened by the incoming Trump Administration and nursing high hopes from OPEC's pledged production cuts, the U.S. independents in the Lower 48 will begin 2017 with three advantages: access to capital; cost-advantaged portfolios; and the flexibility to scale back if necessary, Wood Mac said. If oil prices stabilize above $50 per barrel, these U.S. companies could grow their investment spending by 25 percent.
The majors, however, are expended to spend less – about 8 percent – as cash-intensive projects are completed. Still, the 60 companies reviewed by WoodMac's corporate service analysts are projected to grow capital expenses (CAPEX) an average of 2 percent, a substantial gain given the 40 percent dive in spending between 2014 and 2016.
Ellacott said an implication of the renewed spending outlook means that mergers and acquisitions activity will be more attractive to those with a bullish disposition.
"Low-cost, low-risk discovered resource opportunities will look attractive again. And the larger players will need these to ensure long-term portfolio renewal as part of a more balanced growth strategy," he said.
As industry analysts reveal their expectations for 2017, renewed CAPEX of about 2 percent in the upstream space is an emerging theme.
Analysts at Evercore ISI project that North American upstream spending will grow by 21 percent, balancing international declines and generating global CAPEX growth in 2017 - the first such increase in more than two years.