BLOG: Must Rick Perry Resign Seat at Energy Transfer Partners' Table?
by Deon Daugherty
|
Rigzone Staff
|
Friday, December 16, 2016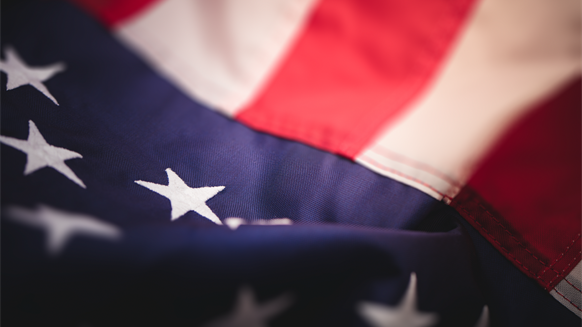 President-elect Donald Trump has picked former Texas Gov. Rick Perry to lead the Department of Energy, but observers say Perry has conflicts of interest to address first.
While few decisions since the victory of President-elect Donald Trump have been met without controversy, one should may of particular note to energy insiders: the selection of former Texas Gov. Rick Perry as chief at the Department of Energy.
If the U.S. Senate confirms the appointment, Perry – former "yell leader," which is sort of a male cheerleader, at Texas A&M University, and the first contestant to get the boot from this season's 'Dancing With the Stars' – will take over the Energy Department from Dr. Ernest Moniz, a nuclear physicist. Moniz had followed Steven Chu, a Nobel laureate, as Energy Secretary.
Deon Daugherty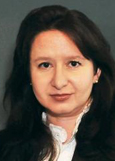 Senior Editor, Rigzone
Calling the Energy Department the "energy" department may be a tad misleading. It doesn't regulate drilling or offshore leases, fracking or the environment – those are left to other agencies – but rather, it manages technology and nuclear waste disposal. Some have questioned what the longest-serving governor of an oil-rich state would necessarily know about that.
As it turns out, he does have some history there. And Perry, a board member at Energy Transfer Partners (ETP), also has some experience from his time as governor in making his own appointments that raise eyebrows.
First, a little background on how government works in Texas: You see, as the longest-serving governor in Texas history, Perry had 16 years to make political appointments. That included everything from judges to those who make regulatory decisions on the state's water and air. Texas is widely considered to be a weak-governor/strong-lieutenant governor state: While the lieutenant governor is the president of the state Senate, where legislation greenlighted by the Texas House of Representatives often enough goes to die, the governor appoints people to various boards and commissions.
During a one or two-term tenure, that's four to eight years' worth of appointments. Perry doubled that, and his hand-selected commission at the Texas Commission on Environmental Quality approved a controversial contract in 2014 that had been the subject of wrangling for years. In short, it granted permission to Perry donor, the late Dallas billionaire Harold Simmons and his company, Waste Control Specialists (WCS), authority to store nuclear waste beneath the ground of tiny Andrews, Texas.
For Texas to permanently become a site for other types of high-level radioactive waste, it needs Congress' approval, which Perry has encouraged.
Fast-forward to today: Perry has retired from Texas politics and sits on the board of directors at Dallas-based ETP, where he's listed as James R. Perry. ETP – a party in the Dakota Access Pipeline issue – paid him roughly $236,820 in 2015, according to ETP's 10-K. Maybe that's not a lot of money to some folks. But the median household income in the U.S. last year was $55,775, the most recent figure released by the U.S. Census Bureau. Anyone who lives within that budget might view a quarter-million dollars as a life-changing sum.
When I've posed the question of whether Perry should give up his spot on ETP's board, to a person, they say resignation is the obvious decision.
Analysts at both Tudor, Pickering, Holt & Co. and R.W. Baird told investors they expect Perry to resign – and his appointment probably bodes well for the Dakota pipeline.
Another energy analyst was incredulous at the idea Perry wouldn't step away from the board. But it's still unclear whether Trump intends to abandon his own private business interests – let alone enforce traditional conflict-of-interest rules on his Cabinet members. Both Perry – and his potential new boss – have been silent on the subject, publicly at least.
Using the president-elect's communication tool of choice – Twitter – I reached out to both men with the question: Will Perry resign his seat on ETP's board of directors?
Neither has responded.
Generated by readers, the comments included herein do not reflect the views and opinions of Rigzone. All comments are subject to editorial review. Off-topic, inappropriate or insulting comments will be removed.