Trump Taps Former Navy SEAL, Montana Congressman as Interior Secretary
by Deon Daugherty
|
Rigzone Staff
|
Thursday, December 15, 2016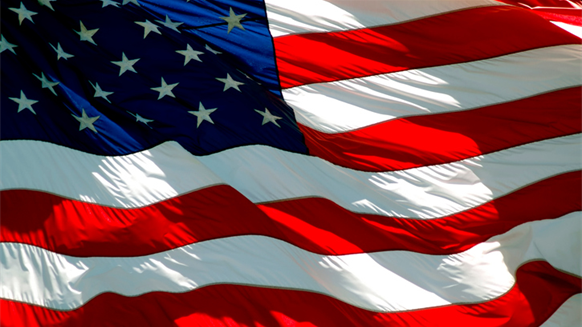 Rep. Ryan Zinke, a Republican from Montana, in 2014 was the first Navy SEAL elected to the US House of Representatives.
Ending weeks of speculation, President-elect Donald Trump has named House Rep. Ryan Zinke, R-Montana, to lead the U.S. Department of the Interior.
The agency regulates offshore drilling and operations on federal lands. Among the early names floated for Interior Secretary included Lucas Oil CEO Forrest Lucas.
Ryan Zinke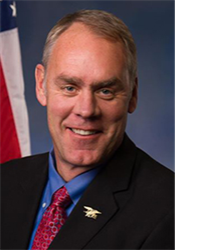 Interior Secretary Nominee
Zinke has served as Montana's only member of the House of Representatives since 2014. He studied geology at the University of Oregon and served in the U.S. Navy as a SEAL from 1986 to 2008, when he was elected to Montana's state Senate. Zinke, 55, has focused his campaigns on attaining energy independence in North America. Zinke won a second term in the House on Nov. 9, and he is a member of the House Armed Services Committee and the House Committee on Natural Resources.
Although Zinke is relatively new to the federal political scene, he's no rookie, as analysts at R.W. Baird said in a note to investors.
"Zinke's bio reads like a Stallone movie, and he probably would have made a good candidate for Secretary of Defense as well: he was a Navy Seal who earned two Bronze stars in Iraq, retiring as a Commander," Baird wrote. "Zinke should be viewed as a friend of oil and gas with a 3 percent rating from the League of Conservation Voters, although he has clashed with fellow Republicans on the issue of transfer of lands from the Federal government to the States, which he opposes."
In announcing his choice through a statement from his transition team, Trump said Zinke "has built one of the strongest track records on championing regulatory relief, forest management, responsible energy development and public land issues."
Industry lobbyists at the Independent Petroleum Association of America President (IPAA) supported the pick, while environmentalists took the other side.
"Zinke is another dangerous pick from Donald Trump," Marissa Knodel, a climate campaigner at Friends of the Earth, said in a statement. "If the task is plundering our public lands on behalf of fossil fuel empires, Rep. Ryan Zinke is the man for the job."
Generated by readers, the comments included herein do not reflect the views and opinions of Rigzone. All comments are subject to editorial review. Off-topic, inappropriate or insulting comments will be removed.