OPEC, Russia Deal Will Trim Crude Inventory, But May Not Sustain Oil Prices
by Deon Daugherty
|
Rigzone Staff
|
Thursday, December 15, 2016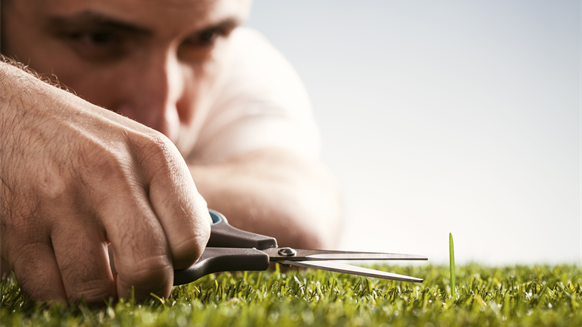 Even if OPEC complies with its production cut targets, depending on natural crude production declines in non-OPEC countries won't remove enough crude inventory to reset the market, analysts say.
Although the non-OPEC – or NOPEC – countries' plan to trim crude production fell short of the November target, analysts by and large say the Dec. 10 accord is a net positive: It showed these producer-nations are finally willing to come to the table.
By OPEC's estimation, 11 non-OPEC countries agreed to cut their production by 558,000 barrels per day (bpd) – a goal that falls short of OPEC's declaration by 42,000 bpd. The reduction begins with OPEC's target date of Jan. 1 and lasts six months, when the quota may be held for an additional six months.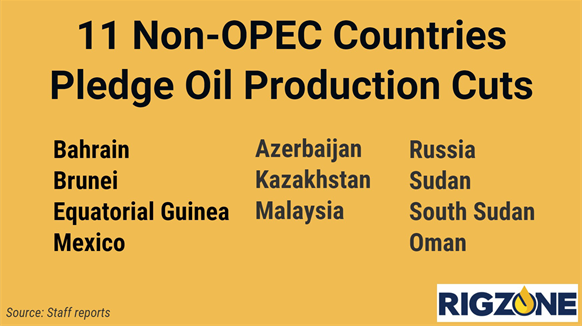 That's the OPEC description. Analysts, however, found the numbers a bit different.
To begin, OPEC said in November that Russia would contribute half of the 600,000 bpd cut by non-OPEC members. But Russian Energy Minister Alexander Novak estimated post-meeting the total was closer to 200,000 bpd with other non-OPEC countries cutting 140,000 bpd – bringing the 600,000 bpd cut declared in November closer to 458,000 bpd, analysts at Goldman Sachs (GS) said in a note to investors.
"Despite the smaller-than-preannounced cut, the agreement is nonetheless noteworthy as it lifts the uncertainty on the potential participation of non-OPEC producers to the OPEC cut," GS said.
However, several analysts are forecasting the "cuts" outlined on behalf of non-OPEC countries are more precisely described as natural production declines in Russia, Mexico and Oman.
And those natural declines have occurred at a more rapid rate than in previous years, analysts at Tudor, Pickering, Holt & Co. (TPH) said in a note to investors. The International Energy Agency has reduced its production growth expectations in total by 120,000 bpd since January, and TPH noted that a 1 percent decline rate in all non-OPEC countries that aren't the United States would come out to roughly 300,000 bpd.
And Russia doesn't have a reputation for sincerity when it comes to respecting production quotas. Despite agreements in 1999 and 2002 to curtail crude production alongside OPEC, Russia opted instead to increase it. OPEC, too, has a mixed performance with quotas.
So while NOPEC is meeting with OPEC and saying their production will decline next year, the absolute cuts remain unclear. But, the biggest producer in OPEC – Saudi Arabia – appears poised to up the ante if necessary.
Perhaps designed to underscore the image of producers around the world working in concert, the non-OPEC announcement was followed by a pledge from Saudi Arabia's energy minister that the country is prepared to cut even deeper than its 500,000 barrel per day established Nov. 30.
Khalid al-Falih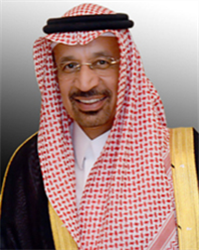 Saudi Arabia Chairman, Saudi Aramco
"I can tell you with absolute certainty that effective January 1, we're going to cut and cut substantially to be below the level that have committed to on November 30," said Saudi Oil Minister Khalid al-Falih.
Analysts liked al-Falih's language. TPH said that although skeptics will note the history that shows that OPEC hasn't always lived up to its quota promises, this time the cartel is serious.
1
2
View Full Article
Generated by readers, the comments included herein do not reflect the views and opinions of Rigzone. All comments are subject to editorial review. Off-topic, inappropriate or insulting comments will be removed.
RELATED COMPANIES