Evercore: North America to Lead Upstream Oil, Gas Spending in 2017
|
Wednesday, December 14, 2016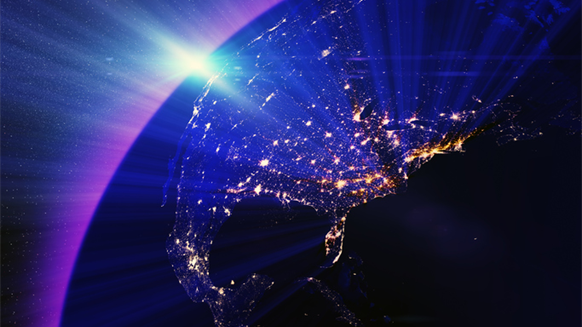 Global oil and gas exploration spending to increase by 2% next year - the first increase since 2014 - with North American growth tempering international declines.
With a notion of optimism returning to the oil and gas industry, company leaders are projecting an increase in global upstream spending for 2017 – the first since the industry's throttling started in 2014.
That's from Evercore ISI's annual industry health check, in which the investment bank's analysts surveyed almost 300 companies to assess the industry's strength and outlook.
Perhaps no one could have predicted the severity of the most recent down cycle in terms of depth and duration, said James West, senior managing director and partner at the investment bank. Depressed commodity prices forced the impromptu overhaul of the entire oil and gas market, which slashed upstream spending and left a profoundly negative impact on the oilfield services equipment and drilling sector.
But, in the wake of the adversity, it appears the recovery is in bloom.
"We now project global E&P CAPEX to increase by 2 percent in 2017 – the first increase since 2014," West said during a recent conference call with investors. "Global upstream spending fell by 27 percent in 2016, following a 21 percent fall in 2015, reaching lowest levels since 2009."
North America is expected to spearhead the recovery with a 21 percent capital spending (CAPEX) increase in 2017. After falling to its lowest level since 2006, the United States is likely to lead the recovery in 2017 with a 25 percent increase in CAPEX. Canada is expected to grow by a more modest 10 percent.
Should commodity prices continue to increase, West said analysts expect upward revisions to capital budgets. Canada, where several formal budget plans had already been laid before OPEC's historic announcement it would cut its crude production, could see the most upside, West said.
"Prior to the [OPEC] deal, crude prices would react violently to OPEC headlines, providing an extremely unstable crude price on which to base a budget," West said. "In fact, OPEC uncertainty was frequently cited on [third quarter] E&P conference calls as a deterrent for providing formal capex guidance. An unequivocally positive OPEC outcome has improved the sightlines for E&Ps and the formal capex announcements that have been made post-OPEC have featured substantial year-over-year increases for 2017."
Internationally, the pace of the spending decline is slowing and expected to bottom-out next year, West said. After dropping 21 percent in 2016, international upstream spending is projected to again decline, but only by 4.1 percent in 2017.
Lead factors in determining budget plans are cash flow and oil prices, respondents told Evercore. A full 64 percent said cash flow is the chief element to determine budgets, followed by the 52 percent that cited oil prices. Next year, 47 percent said they intend to outspend cash flow; 25 percent will stay within cash flow; and 28 percent plan to spend less.
Generated by readers, the comments included herein do not reflect the views and opinions of Rigzone. All comments are subject to editorial review. Off-topic, inappropriate or insulting comments will be removed.