Almost 12,000 Jobs at Risk on Norwegian Continental Shelf in 2017
|
Monday, December 12, 2016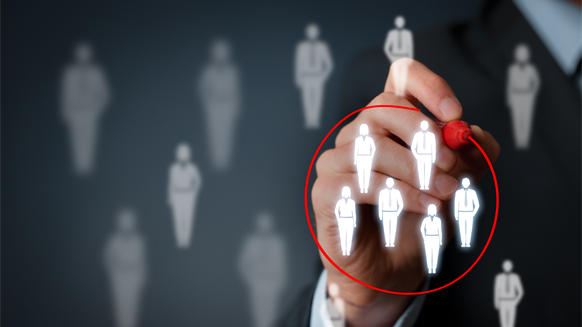 Almost 12,000 jobs are at risk on the Norwegian Continental Shelf in 2017, with several rigs finding themselves out of contract next summer, according to media reports.
Almost 12,000 jobs are at risk on the Norwegian Continental Shelf in 2017, with several rigs finding themselves out of contract next summer, according to media reports.
Norwegian daily newspaper Stavanger Aftenblad stated that three out of four rigs on the Norwegian shelf will be without a contract by the middle of next year, which could see up to 11,400 jobs lost, according to a number of reports.
"Unfortunately, the situation of the rig will be even worse [in 2017]," Stavanger Aftenblad quoted Sturla Henriksen, CEO of the Norwegian Ship-owners Association, as saying in a statement translated to English.
Earlier this month Scottish National Party MSP Gillian Martin said that more investment was needed if the oil and gas sector wants to avoid the risk of losing key workers in the North Sea.
"Without greater investment and activity we risk losing vital capacity and skills in the supply chain that will support production and ensure we realize the total value from maximizing economic recovery from the North Sea," Martin said in a comment sent to Rigzone.
The developments follow a prediction by the Aberdeen & Grampian Chamber of Commerce's latest Oil and Gas Survey, which stated that further job cuts were likely to come in the near future, but insisted that the crisis could be reaching a turning point.
More oil and gas contractors had reduced both their permanent and contract staff than at any other point in the history of the AGCC's Survey, the 25th edition of which was released Nov. 29. The report also revealed that fewer contractors are working at or above optimum levels than ever before.
As the industry has worked to drive down costs and adapt to the new low oil price landscape, the survey also reveals that 43 percent of respondents have reduced pay in the past year, including 15 percent who cut it by an average of 10 percent.
In addition, 40 percent of all firms - compared to 25 percent in the previous survey - reported making significant changes to terms and conditions. This is not only salary and bonus payment reductions, but also in changes to shift pattern and working hours, pension contributions, medical plans and benefits packages.
The total number of layoffs since the onset of the industry downturn is more than 350,000 globally, according to a report by Houston-based consulting firm Graves & Co. The report, which includes layoff numbers as of noon May 6, details 351,410 layoffs.
Mass Recruitment Drive
A Brent crude price hike to $70 per barrel would see a mass recruitment drive in the oil and gas industry, according to the majority of voters in a poll carried out on social media platform Twitter.
Thirty-three percent of the 406 people that took part in the poll believed $70 was the threshold Brent had to hit to reignite the oil and gas job market, with 29 percent of voters stating it would have to climb to $80 per barrel. Just 21 percent of voters believed Brent would have to rise as high as $90 to prompt a recruitment drive, and only 17 percent of voters thought a hike to $60 per barrel would result in any significant employment changes.
Brent crude crashed from highs of over $100 per barrel in 2014 to lows of $27 per barrel at the start of this year. Following output cuts from OPEC and non-OPEC producers announced recently, the price of Brent has started to rebound and, at the time of writing, was valued at just over $56 per barrel.
Generated by readers, the comments included herein do not reflect the views and opinions of Rigzone. All comments are subject to editorial review. Off-topic, inappropriate or insulting comments will be removed.