Rigzone Employee Survey Lists Workers' Favorite Oilfield Service Companies
by Deon Daugherty
|
Rigzone Staff
|
Sunday, December 11, 2016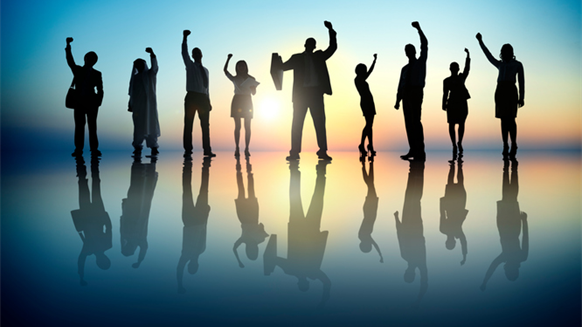 As Rigzone releases data on the oilfield services firms energy professionals want to work for, we find that a dearth of oilfield services workers may slow ramp up in activity within the sector.
While many shared their views on which oilfield service companies top the list of where to work in Rigzone's inaugural Ideal Employer Survey (IES), the sector itself may struggle to rebuild its workforce.
With relative stability in crude oil prices at or near $50 per barrel, analysts predict that soon enough, North American production will surge. By mid-November, the rig count had increased for the 21st week of the previous 24, spurring expectations that drilling would soon resume in earnest.
For its first Ideal Employer Survey, Rigzone questioned 8,466 oil and gas professionals around the globe about what matters most to them when choosing where to work. Among the data gathered, participants revealed the oilfield service companies believed to have the most to offer employees. And an increase in drilling will likely an increase in rig workers at those companies, which could be a problem for the embattled oilfield services (OFS) sector where more than 150,000 workers were lost to the commodity price downturn.
But IES results on the OFS sector indicate that companies most in demand are also among those leading the way toward rebuilding the workforce. Halliburton Co. and Schlumberger Ltd. took the first and second place on the Ideal Employer Survey's top OFS companies list. And, of those currently looking for new workers among Rigzone's readers, both Halliburton and Schlumberger are in the top 10. Oceaneering, which took the No. 10 slot on the IES survey, is also seeking staff at Rigzone.
And filling these jobs will be critical toward ushering in an industry recovery.
"One of the speedbumps in the pace of the recovery in North America is the fact the service sector has really been in the front line of layoffs," said Andrew Slaughter, executive director at the Deloitte Center for Energy Solutions. "That's going to dictate the pace of new drilling because they don't all come back."
Brian Williams, managing director at Carl Marks Advisors, said oilfield service companies laid-off 80 percent of the sector's workforce. But with a market recovering on the horizon, building a workforce has taken the place of reducing it.
"A lot of the service companies I meet with … they're pondering how they're going to attract labor back to the oil patch because so much of it has gone away," he said. "So how to get them back – how much you're going to have to pay and how much it costs to train to ramp them up – is going to be a much bigger issue than continued layoffs."
Brian Williams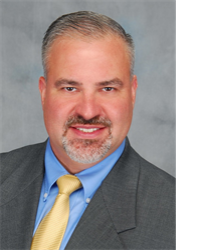 Managing Director, Carl Marks Advisors
Energy fellow and economist Ed Hirs at the University of Houston said it will take time to ramp up production, but it will also take time to find workers to fill the void left by the massive layoffs.
"You can't flip a switch and get all of them to come back with a little modest uptick in drilling," Hirs said. "Service companies are having a hard time staffing the rigs and their equipment.
These are skilled jobs, these are smart people. They can go find jobs someplace else. As we learned in the '80s through those two downturns, once somebody leaves the patch, they're gone."
Petroleum specialists are more prone to returning to the industry, he said. But many field workers likely have found other jobs that make use of skills similar to those used in the oilfield.
Also, some workers who relocated for jobs in remote plays such as the Bakken in North Dakota, will have left the area when the work dried up.
"It's going to be harder to get them back. At that level, you're talking about training up new people, which again, takes time," Slaughter said. "Expectations for a very fast ramp-up in new drilling – faster than we've had in the last six months – I think [are] going to be a bit challenging."
Dan Clark, managing partner at Energy Headhunter in Houston, said that in the 30-plus years he's been in the business, he has learned that massive layoffs are often followed by divorces, mortgage foreclosures and general strife.
"There's just a tremendous amount of pain. And some of those people will never come back. It represents a bitter chapter in their life that's associated with loss and trauma," Clark said.
"Others will come back given that they have an opportunity and they have not sufficiently moved on with their life. But many of these people have moved on. They were bright, talented, articulate people, by and large in their own right, very successful, and the fact they got laid off meant there was no longer a match there."
But for others looking for work, the oil and gas business will continue to have its unique allure.
Companies "will hire the same way they always do," Clark said. "There's no business like the energy business. It's fun and profitable."
Generated by readers, the comments included herein do not reflect the views and opinions of Rigzone. All comments are subject to editorial review. Off-topic, inappropriate or insulting comments will be removed.