Critics, Supporters React to Trump's Climate Change Skeptic Pick for EPA
by Deon Daugherty
|
Rigzone Staff
|
Thursday, December 08, 2016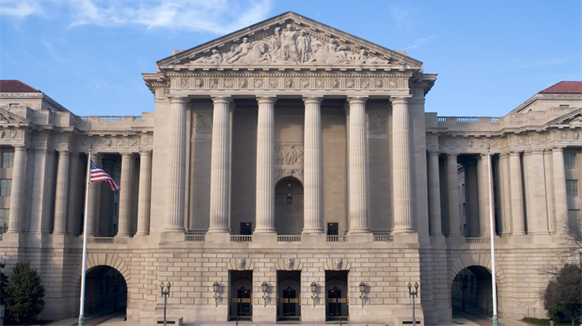 US President-elect Donald Trump appoints Oklahoma Attorney General Scott Pruitt to lead EPA - the federal agency he's suing as part of multi-state lawsuit challenging climate change regulations.
To the delight of some and the chagrin of others, climate change skeptic Scott Pruitt is President-elect Donald Trump's pick to lead the U.S. Environmental Protection Agency – the federal bureaucracy he is currently suing as Oklahoma's attorney general.
"With the choice of Oklahoma Attorney General Scott Pruitt to head the Environmental Protection Agency – a man who has fought to uphold federalism, the limits placed upon the federal government in the Constitution, and sound policy on energy and environmental issues – it's beginning to look a lot like Christmas!" said H. Sterling Burnett, an environment and energy policy research fellow at The Heartland Institute, said in a statement.
Scott Pruitt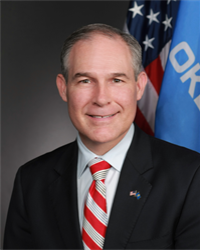 Oklahoma Attorney General
Burnett continued: "One small appointment for Trump, one giant leap for environmental sanity."
Indeed, the appointment is the clearest signal yet that Trump will follow through on his campaign pledge to toss EPA regulations he said were burdensome to business, said Terry Haines, senior political strategist at energy investment group Evercore ISI, in a flash note to investors.
Pruitt's nomination is a market positive for many industries that would benefit from rolling back federal environmental regulations, including oil and gas; consumable fuels; industrials; materials; utilities; automobiles; and metals and mining, Haines said.
As Oklahoma AG, Pruitt has become a leading EPA critic. Two years ago, he joined with other Republican attorneys general in a 28-state lawsuit to fight President Obama's climate change initiatives. That case, pending in federal court, could end up being decided by the U.S. Supreme Court.
"Pruitt successfully opposed EPA's climate change regulations in federal court, which kept their effectiveness on hold as potential regulatory overreach," Haines said. "Pruitt would be likely to be confirmed by the Republican-majority Senate in the new Congress in January, but will face strong Democratic opposition."
Haines added that Pruitt's confirmation hearings will be "additional color" to the new administration's environmental agenda.
As EPA chief, Evercore experts expect in Pruitt an energetic advocate for dismantling much of the agency's authority, advocating "to Congress legislative ways for Congress to rein in EPA authority, but those will be very difficult to accomplish in the face of what is certain to be united Democratic opposition to doing so."
The response to Pruitt's appointment from those who oppose him was swift.
Dan Pfeiffer, CNN contributor and former senior adviser to President Barack Obama, said on Twitter: "At the risk of being dramatic, Scott Pruitt at EPA is an existential threat to the planet."
And Bernie Sanders, former presidential candidate and one of two Independent Party members of the U.S. Senate, vowed to vigorously oppose Pruitt's confirmation.
"At a time when climate change is the great environmental threat to the entire planet, it is sad and dangerous that Mr. Trump has nominated Scott Pruitt to lead the EPA," Sanders said in a statement. "Mr. Pruitt's record is not only that of being a climate change denier, but also someone who has worked closely with the fossil fuel industry to make this country more dependent, not less, on fossil fuels. The American people must demand leaders who are willing to transform our energy system away from fossil fuels."
Oklahoma Attorney General Scott Pruitt testifies before a congressional committee on energy and environmental issues.
Generated by readers, the comments included herein do not reflect the views and opinions of Rigzone. All comments are subject to editorial review. Off-topic, inappropriate or insulting comments will be removed.
RELATED COMPANIES