Chevron Plans $19.8B Capital, Exploratory Budget for 2017
by Deon Daugherty
|
Rigzone Staff
|
Thursday, December 08, 2016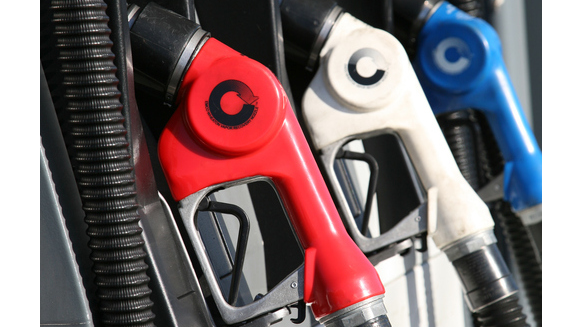 Some $11.6 billion of Chevron's $19.8-billion capital spending plan will target international upstream projects.
For a fourth consecutive year, Chevron Corp. will reduce spending in its capital budget, which is expected to make its 2017 capital investment plan less than that for 2016 by about 15 percent.
Chairman and CEO John Watson said the $19.8-billion plan – representing a 42-percent drop from 2015 – targets shorter cycle time, high-return investments and completing major projects already underway.
"Construction is nearing completion on several major capital projects, which are now online or expected to come online in the next few quarters. This combination of lower spending and growth in production revenues supports our overall objective of becoming cash balanced in 2017," Watson said in a statement released after U.S. markets closed Wednesday.
A quarter of the spending – $4.7 billion – is earmarked for planned affiliate expenses, the company said in a statement released after U.S. markets closed Wednesday.
The decline in spending was expected. In March, Chevron pledged to slash its capital budget by as much as 36 percent in 2017 and 2018, in a bid to preserve its historic dividend during the downturn.
Of the total $17.3 billion upstream spend for 2017, about $5.7 billion is dedicated to U.S. spending; an additional $11.6 billion will target international upstream projects. Roughly $8.5 billion of planned capital spending relates to base-producing assets, including about $2.5 billion for shale and tight investments – mostly slated for development in the Permian Basin.
Another $7 billion of the planned upstream program is earmarked for major capital projects currently underway, including approximately $2 billion toward completing the Gorgon and Wheatstone LNG projects in Australia.
Global exploration funding accounts for approximately $1 billion of the total upstream budget, and the remainder is primarily related to early stage projects supporting potential, future development opportunities, according to the statement. Another $2.2 billion is allocated to downstream projects.
Chevron's 2017 budget announcement is in line with both the company's guidance, which was set between $17 billion and $22 billion, and most analysts' forecasting.
Given Chevron's backlog of major project start-ups for the next few years, analysts at Barclays said in an investors' note that the California supermajor should deliver one of the strongest production growth rates among its peers through 2019 while also generating substantial positive cash flow.
Among integrated companies in the oil sector, Chevron is a top pick among analysts at Jefferies, the global investment banking firm.
"We believe that Chevron has the greatest inflection in its cash flow cycle amongst the integrated oil companies," Jefferies analysts said in a dispatch to investors. "Lower capital expenditures will be concurrent with rising production volumes. We believe 2019 volumes could be up over 15 percent from 2016 levels, and the incremental barrels will have higher margin than the current portfolio average. Further, production growth has visibility into the decade from the Tengiz expansion [in Kazakhstan], and from the company's leading position in the Permian Basin."
Analysts at Tudor, Pickering, Holt & Co. said they believe the Permian Basin spending plan likely means the company will increase its rig count in the play, up from 10 operated rigs at the end of 2016 to as much as 13 rigs operating in the Permian next year.
Generated by readers, the comments included herein do not reflect the views and opinions of Rigzone. All comments are subject to editorial review. Off-topic, inappropriate or insulting comments will be removed.
RELATED COMPANIES