Kemp: After Two Years, Why An OPEC Deal Now?
|
Monday, December 05, 2016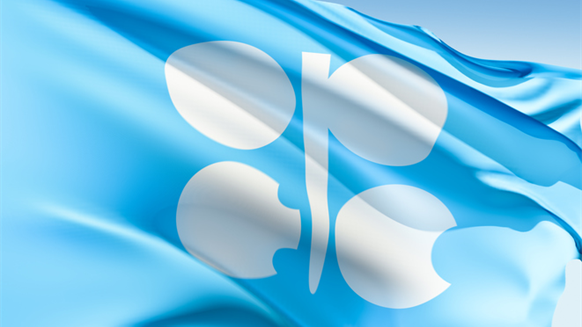 OPEC has finally agreed to cut production, but only after two years of fruitless negotiations. So what changed?
"The only country that reduced production voluntarily .... was Saudi Arabia, with marginal help from Kuwait and the UAE, while all other oil producing countries were forced to reduce their production because of technical, political or natural factors," they said.
"The reason for the success of the March (1999) agreement, which included non-OPEC members such as Mexico, Oman, Norway and Russia, despite the failure of all prior agreements since 1984 in lifting prices is the inability of many countries to produce more oil."
Production cuts are made by Saudi Arabia and its allies, rather than by OPEC as a whole, or by OPEC and non-OPEC.
Self Interest
Saudi Arabia and its allies only cut output when they are confident other OPEC and non-OPEC members have limited capacity to cheat.
These conditions occurred in March 1999 and again in November 2016, which is why Saudi Arabia and its allies have been willing to agree to a production cutting deal.
While the current deal contains commitments to production cuts or freezes from other OPEC and non-OPEC members, and a verification mechanism, it does not really depend on them to be effective.
From a Saudi perspective, the important consideration is that Iran cannot increase its output much further, and that Iraq and Russia have committed to freezing if not actually reducing their output.
In the next year, the main threat to the deal comes from U.S. shale as well as from Iraq and Russia. The deal can survive some degree of "slippage" from shale and other OPEC and non-OPEC producers because consumption is growing, which will help absorb some non-compliance as well as a limited shale revival.
But if rival producers start increasing their output significantly, maintaining output cuts will no longer be optimal and Riyadh will adjust its strategy accordingly.
Until then, Saudi Arabia is acting in its own interest by cutting production, even if other OPEC and non-OPEC producers fail to follow through fully on their commitments.
(Editing by Susan Thomas)
1
2
3
View Full Article
Generated by readers, the comments included herein do not reflect the views and opinions of Rigzone. All comments are subject to editorial review. Off-topic, inappropriate or insulting comments will be removed.