Survey: Collaboration is Crucial for Future Success in North Sea
by Andreas Exarheas
|
Rigzone Staff
|
Monday, December 05, 2016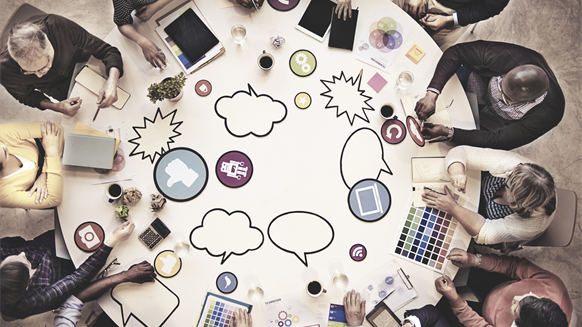 Collaboration is vital for the future success of the oil and gas industry in the North Sea, according to a survey from Oil & Gas UK and Deloitte.
Collaboration is vital for the future success of the oil and gas industry in the North Sea, according to a survey of British and Dutch operators and suppliers by industry body Oil & Gas UK and business consultancy Deloitte.
Nearly all respondents to the 'UKCS Upstream Supply Chain Collaboration Survey' (98 percent) described collaboration as a crucial trait, with 86 percent of respondents stating that they saw collaboration as an integral part of their everyday business – a 12 percent increase on the previous year.
In addition, the survey found that both operators and suppliers reported higher levels of successful collaborations than in 2015, with 40 percent of respondents saying they were satisfied with the quality of collaboration compared to 27 percent last year.
Cost reduction remains the main reason for collaboration, according to the survey, which highlighted that the collaboration Index score has improved from 6.1 out of a possible 10 in 2015 to 6.6 in 2016.
"Whilst it's encouraging to see that the industry is now really on board with the importance of collaboration, we have just cleared the first hurdle and there is much more work for us to do," Stephen Marcos Jones, director of business excellence at Oil & Gas UK, commented in a statement.
"To see truly sustainable change, we need to look beyond collaboration to cut costs towards projects driven by innovation, knowledge sharing, and a desire to work smarter and more efficiently.
Bevan Whitehead, Oil & Gas Leader at Deloitte, suggested the results in the survey highlighted a step in the right direction.
"The industry has taken a considerable step forward toward improving supply chain collaboration in the past 12 months. A huge opportunity for real transformation remains, if companies can take the next step and embrace radical changes in how they work together to build efficient, sustainable and long-term businesses in the UKCS," Whitehead said.
The survey is the third in a series of surveys carried out by Deloitte to gauge the effectiveness of industry efforts, supported by Oil & Gas UK's Efficiency Task Force (ETF), to improve cross-industry collaboration.
This study follows calls from major players in the oil and gas industry for more collaboration amid a low oil price, which were made at the 17th GE Oil & Gas Annual Meeting in Florence, Italy, back in February.
Companies in the sector were advised to band together by GE Oil & Gas' CEO Lorenzo Simonell, in order to weather the storm affecting the oil and gas industry at the time.
Generated by readers, the comments included herein do not reflect the views and opinions of Rigzone. All comments are subject to editorial review. Off-topic, inappropriate or insulting comments will be removed.
RELATED COMPANIES