KRG Doing All It Can To Ensure IOC Payments Says Deputy Prime Minister
by Andreas Exarheas
|
Rigzone Staff
|
Monday, December 05, 2016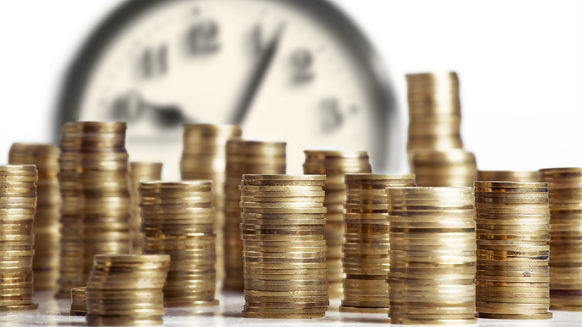 The Kurdistan Regional Government is doing all it can to ensure prompt payments to international oil and gas companies operating in the area, KRG Deputy Prime Minister Qubad Talabani says.
The Kurdistan Regional Government is doing all it can to ensure prompt payments to international oil and gas companies operating in the area, KRG Deputy Prime Minister Qubad Talabani told delegates attending an energy conference Monday.
"You in the oil and gas community, who have invested greatly in Kurdistan…despite our financial pressures we are doing all we can to ensure timely payments to you," Rigzone heard Talabani say at the Kurdistan-Iraq Oil & Gas Conference, which is currently being held in London.
"Through credible reform efforts, we want to show you by actions, not words, that we are a worthy partner. We seek your continued and increased investment. Our strong partnership with you in the oil and gas sector is crucial for Kurdistan's continued progress and our mutual success," he added.
Iraq's Kurdistan region announced in February that it would pay international oil companies according to their contractual entitlements in 2016, in a bid to restore confidence and raise production. At the time, the KRG owed oil companies billions of dollars, Reuters reported.
Following the deputy prime minister's assurances that the KRG was working hard to pay its debts to oil companies, DNO ASA's Executive Chairman Bijan Mossavar-Rahmani warned that energy firms could not commit to expansion without funding.
"We have scope to bring production…up…at [the] Tawke [field] with additional investments, but neither DNO nor our partner Genel can commit significant funds to further expansion without regular predictable payments from the Kurdistan Regional Government for our ongoing deliveries, and a plan to recover the arrears for oil already shipped from Tawke but not yet paid for," Rahmani said in a presentation at the conference.
The DNO Chairman stated that the scale of opportunity in Kurdistan remains very significant, but reiterated that this opportunity and potential can only be realized if properly incentivized and rewarded.
"We have only scratched the surface in Kurdistan…More oil and gas wells are drilled in the United States in one week than have been drilled in Kurdistan in the past 100 years," Rahmani said.
The Tawke joint venture has received nine monthly payments for 2016 exports, with the last one for September production paid yesterday, Rahmani revealed. Despite this, the KRG is still in significant debt.
"Because not all payments have been made in a timely manner Kurdistan Regional Government's payment arrears continues to grow and now exceeds $1 billion for DNO's share of past Tawke deliveries," Rahmani said.
Supporting DNO's stance, Genel's CEO Murat Ozgul stated at the conference that the KRG's payments to IOCs should be in full, on time and consistent with production sharing contract terms.
Today's Environment Will Not Last Forever
The effect of the low oil price environment and a lack of budget support from its colleagues in Baghdad has resulted in decreased revenues, which has fuelled the KRG's struggle to meet repayments, KRG's Minister of Natural Resources Ashti Hawrami said.
The minister was confident that the situation would change in the future however.
1
2
View Full Article
Generated by readers, the comments included herein do not reflect the views and opinions of Rigzone. All comments are subject to editorial review. Off-topic, inappropriate or insulting comments will be removed.
RELATED COMPANIES
Company: DNO
more info
- KRG Delivers Payments to Genel, DNO, Gulf for Tawke, Shaikan Production (Jan 23)
- DNO Makes Oil Find in Kurdistan Region of Iraq (Jan 09)
- Total, Shell, Eni Eligible to Bid for New Iran Oil, Gas Projects (Jan 03)
Company: Genel Enerji A.S.
more info
- Genel can 'Plan with Confidence' in 2017 after KRG Payment Promise (Jan 24)
- KRG Delivers Payments to Genel, DNO, Gulf for Tawke, Shaikan Production (Jan 23)
- AkerBP, Cairn Energy Make Jefferies Top Pick List (Jan 09)
Company: Kurdistan Regional Government
more info
- KRG Doing All It Can To Ensure IOC Payments Says Deputy Prime Minister (Dec 05)
- Gulf Keystone Confirms KRG Payment (Mar 08)
- DNO Receives Partial Payment from KRG for Oil Exports (Dec 03)