Rigzone Survey: Millennials Want Training and Growth Opportunities
|
Sunday, December 04, 2016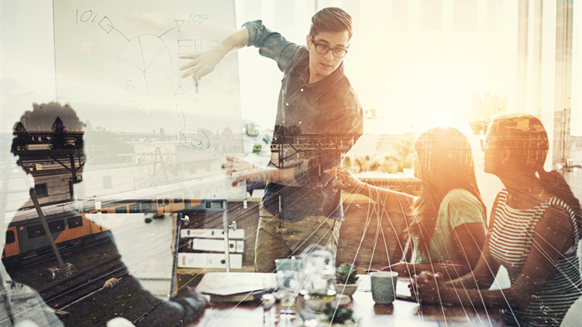 Millennials value solid training programs in their ideal oil and gas employers and the industry is tweaking its recruitment efforts to meet the needs of the millennial generation.
Emily Garza is a 21-year-old student studying mechanical engineering at the University of Houston. She's in her fourth year of studies and despite the oil and gas industry's downturn, she's excited to graduate and make her mark in the field.
Garza also shares the feelings of the majority of millennials across the globe in what attributes she considers most important in her ideal employer.
Rigzone's recent Ideal Employer Survey found that millennials value "solid training and development programs" and a "commitment to health and safety" the most when considering their ideal employer. The global survey was conducted between July and September and garnered nearly 8,500 respondents in more than 100 countries.
"I'm interested in working in the environmental side of the industry, preferably with a company that is working to improve efficiency with solar energy and/or natural resources," Garza told Rigzone.
And while salary plays a factor, Garza said it's not her main concern.
"I want to be able to go to a company where I can grow and be properly trained," she said. "If I have an opportunity to learn something in my area of study or even other areas, that's a big deal to me."
Attracting and Recruiting Millennials
Despite a challenging market environment and the effect it's had on industry career opportunities, many oil and gas companies are still continuing their graduate recruitment efforts.
One such company is Royal Dutch Shell plc, which ranked as the number one ideal employer for by millennials in Rigzone's survey.
Jonathan Kohn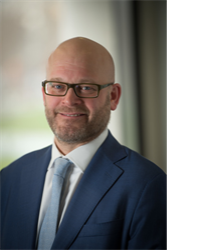 Head of HR for the UK, Ireland, Nordics & South Africa, Shell
Referring to graduate recruitment as a cornerstone of its talent management strategy, Jonathan Kohn, Shell's head of human resources for the UK, Ireland, Nordics and South Africa, told Rigzone that the company typically recruits 800 to 1,100 graduates globally each year. However, this year the number was around 800 and is expected to be the same in 2017.
"When you have a company with the history and the future aspirations of ours, you can't just look at this in a single point of time and say, 'oh, dear, that's it. Stop.' You have to keep investing for the medium and long term," he said.
For millennials, it's not just about landing a job. They're looking for a company in which they can be purposeful and impactful.
"When recruiting [the millennial] generation, especially within our industry, we're not just competing with our industry anymore. With technology and the way things are changing, we're competing with companies outside the industry," Leah Carter, global university affairs manager for Halliburton, told Rigzone. "We're changing the conversation in how we talk about Halliburton and how we talk about the oil and gas industry … talking about energy in a different way and how it touches all aspects of life and enhances human life is something we're focused on [in our conversations with millennials]."
Halliburton, which ranked fifth among millennials in an ideal employer, through their own study of college students, found that 64 percent said their recruiter had a major impact in making the decision where they wanted to work.
1
2
View Full Article
Generated by readers, the comments included herein do not reflect the views and opinions of Rigzone. All comments are subject to editorial review. Off-topic, inappropriate or insulting comments will be removed.